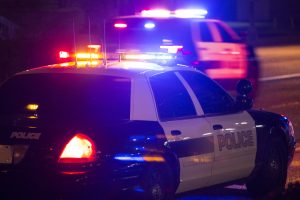 Jason Wheeler and Breteny Grosvener Detained after Theft and Fatal Accident in Fresno

UPDATED POST: Felicia Madrid Killed, Breteny Grosvener and Jason Wheeler Arrested after Crash while Running from Theft Incident [Fresno, CA]

FRESNO, CA (December 8, 2021) – Police confirmed the arrests of Breteny Grosvener and Jason Wheeler following a fatal accident on Manning Avenue on December 6.

According to the California Highway Patrol, the collision happened at the intersection of Elm Avenue around 1:00 PM.

Based on a report, an SUV ran a stop sign prior to the crash. Subsequently, it slammed into the driver's side of a woman's car in the intersection, causing major damage to both vehicles.

As a result, the car's driver, a 64-year-old woman died at the scene.

In the end, The Fresno County Sheriff's Office arrested Wheeler and Gosvener for charges of interfering with the investigation and felony vehicular manslaughter. The suspects were allegedly driving away after stealing from a mailbox at the time of the crash.

At this point, the investigation into the crash is still ongoing.
---
We would like to express our caring thoughts and deepest condolences to the bereaved family and friends of the victim.
---
At The Law Offices of Daniel Kim, we make sure that our clients receive personal legal advice tailored to their specific cases and needs. One of our accident attorneys will guide you throughout every step of the process. Backed by qualified personal injury attorneys, our team is 100% dedicated to assisting our clients throughout every step of the process. Call us today at (800) 895-7199 to schedule your free consultation today. An attorney from our Fresno office is available to walk you through the process. You can also request a copy of the police report from your accident. Above all, our team is here for you and your family, every step of the way.