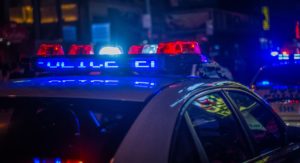 DUI Hit-and-Run Crash on 15 Freeway in Rainbow Sends Border Patrol Agent to Hospital

RAINBOW, CA (December 14, 2021) – A Border Patrol agent suffered serious injuries after a DUI hit-and-run crash on 15 Freeway in Rainbow, early Monday morning.

The crash happened around 2:30 a.m. on December 13, near Rainbow Valley Boulevard and the Border Patrol checkpoint. According to the California Highway Patrol, a Mini Cooper traveling at approximately 60 mph struck the agent who was working the freeway checkpoint.

The agent suffered major injuries and was transported to the hospital. He is now in stable condition.

Meanwhile, the 30-year-old male driver of San Bernardino kept going and pulled over about 3/4 of a mile down the freeway. Police later arrested him on suspicion of DUI and felony hit-and-run.

A 28-year-old female passenger in the car with him was also questioned.

At this time, an investigation into this accident is ongoing.

Driving a vehicle while impaired is unsafe. It puts the driver, passengers, and others who share the road at serious risk. Be a responsible driver. Only get behind the wheel when you are alert and sober.
---
The Law Offices of Daniel Kim remain a superior option for car accident victims seeking compensation. We believe every client should receive personal legal advice tailored to his or her specific case. If you have been involved in a car accident and need specialized legal care, then let us help you. Our attorneys will handle everything while you rest and recover. To schedule a free case consultation with Daniel, call (800) 895-7199. You also can request a copy of the police report for your reference.