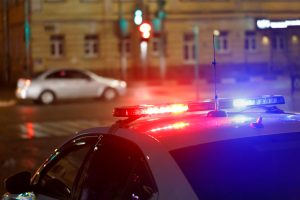 Stolen Car Hits, Kills Isabella Calhoun-Chipress in Spring Valley

SPRING VALLEY, CA (February 19, 2021) – One person died in a stolen car crash on Jamacha Boulevard on February 13.

Just after 10:00 p.m. on Friday, deputies from the Rancho San Diego Sheriff's Substation noticed a car driving with its lights off in the 700 block of Grand Avenue in Spring Valley.

Investigators ran a records check of the license plate. After that, police discovered it was stolen. They then attempted to stop the vehicle, but the driver sped off. Soon after, the stolen car drove through a red light at a high rate of speed. As a result, it crashed into two other vehicles at the intersection of Jamacha Boulevard and Sweetwater Road.

Victims and Arrests

Isabella Calhoun-Chipress, a Spring Valley resident who just left her job at IKEA, was in one of the cars hit. At the hospital, a doctor confirmed she did not survive.

Born in San Diego and raised in Chula Vista, Calhoun-Chipress was set to head to Marine Corps boot camp in South Carolina. She enlisted along with Miguel Chipress, her high school sweetheart. The couple married in June. A GoFundMe account has been set up to help the Calhoun family.

Two men and a 15-month old child occupied the second car hit. As a result, officials transported them to local hospitals and treated for moderate to serious injuries. However, all are expected to survive.

The 17-year-old driver of the stolen car ran away from the crash site, However, deputies arrested the driver after a short foot chase. In addition, the 16-year-old passenger surrendered to deputies.

The driver faces charges of gross vehicular manslaughter and possession of a stolen car, according to investigators. In addition, police arrested the passenger charges related to a handgun found in the car.
---
We would like to express our deepest condolences to the bereaved family and friends of Isabella Calhoun-Chipress.
---
At The Law Offices of Daniel Kim, we work hard to help families of victims of fatal crashes get what they deserve. Did you lose a loved one in a recent crash? Our accident attorneys will help you file a case and guide you throughout every step of the process. We strive to understand your unique needs and offer personalized, thoughtful service. Rest assured that our team is 100% dedicated to assisting our clients until they get the justice that they deserve. Call us today at (800) 895-7199 to schedule your free consultation. You can also request a copy of the police report from your accident.