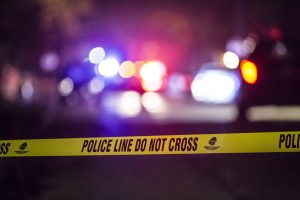 Austin Matsler-David Detained in Fatal DUI Crash on Stony Point Road near Lichau Creek

PETALUMA, CA (April 19, 2021) — Austin Matsler-David was arrested in a fatal DUI accident on Stony Point Road near Lichau Creek Saturday night.

According to the Petaluma Police Department, the crash involved two vehicles. For DUI-related reasons, Matsler-David allowed his southbound Honda Civic to enter the northbound lanes. There, the 21-year-old struck a northbound white Ford F-150.

As a result of the impact, the Ford overturned several times and came to a rest on the shoulder. Meanwhile, the Honda came to a rest in Lichau Creek.

Soon after, emergency personnel responded and declared the pickup truck driver deceased. Another team transported Matsler-David to Memorial Hospital before police booked him into the Sonoma County Adult Detention Facility.

According to the investigation, DUI had played a role in the accident. However, if anyone has more information on this crash, please call the Petaluma Police Department.
---
We would like to send our sympathies to the family and friends of the victim.
---
Any surviving spouse or child of the deceased has the right to file a wrongful death claim. Turn to The Law Offices of Daniel Kim to represent you. We settle many cases involving personal injury, truck accidents, wrongful death and more. Leave the insurance claims, hospital bills and police reports to us. We can help you navigate this legal process while you recover. Call (800) 895-7199 to schedule a free consultation with Daniel. We can also get you a copy of the police report from the crash.