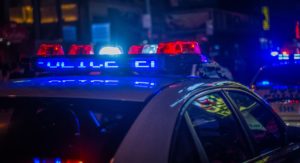 DUI Crash at Corta Drive and Edinger Avenue Leaves Man in Critical Condition, Angel Rodriguez Arrested

SANTA ANA, CA (August 11, 2021) – Police arrested Angel Rodriguez after a DUI accident in Santa Ana Wednesday evening.

The accident happened just before 9:00 p.m. on August 4, at the intersection of Corta Drive and Edinger Avenue. According to the Santa Ana Police Department, the 26-year-old suspect was driving a white van eastbound on Edinger Avenue when he made a left turn onto Corta Drive. He then struck a gray SUV at the intersection.

The impact caused the male driver of the SUV serious injuries. Paramedics transported him to a hospital in critical condition.

Rodriguez was also hospitalized with unspecified injuries. Police later arrested him on suspicion of driving under the influence of alcohol causing injury with a sentencing enhancement for inflicting great bodily injury on the victim..

Rodriguez pleaded not guilty Monday in the jail courtroom in Santa Ana and ordered to return to court August 23 for a pretrial hearing in the Central Justice Center in Santa Ana.

An investigation into this accident is ongoing.

Any amount of alcohol can impair your judgment and slow down your reaction time. So never drink and drive. If you are going to drink, plan to take an Uber, Lyft, or a cab home, or designate a sober driver. It is not worth it.
---
At The Law Offices of Daniel Kim, we strive to help victims of DUI crash receive the compensation they rightfully deserve. You can rely on our car accident attorneys to work with insurance claims, medical bills, and much more. Daniel understands that no two cases are the same, so he takes the time to work on personalized legal advice. Call us at (800) 895-7199 for a free consultation. You can also request a copy of the police report from your accident.