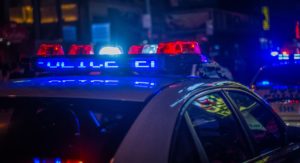 DUI Suspected after Wrong-Way Driver Angel Manzo Causes Massive Highway 99 Crash in Atwater

ATWATER, CA (June 30, 2022) – Police arrested Angel Manzo for DUI after a wrong-way accident near Atwater early Monday morning, June 27.

The accident happened around 1:00 a.m. on Highway 99. According to the California Highway Patrol, the 47-year-old suspect from Riverbank was driving a 2014 Mercedes sedan southbound in the northbound lanes of the highway from Westside Boulevard.

While traveling the wrong way approaching Atwater Boulevard, Manzo noticed vehicles driving toward him and tried to avoid them. However, he lost control after his vehicle went into an opening within a construction zone and struck the center median.

Four other drivers saw Manzo's car approaching and they took evasive action. That resulted in a three-vehicle chain reaction crash.

After the crash, one of those drivers complained of pain.

Police later determined that Manzo was driving under the influence and arrested him. They booked him into Merced County Jail on suspicion of several charges.

The crash remains under investigation.

Never drive while under the influence of alcohol or drugs. Your poor choices may result in forever changing your life and the lives of others who were doing absolutely nothing wrong. Always chose to be a better driver.
---
The Law Offices of Daniel Kim remain a superior option for car accident victims seeking compensation. We believe every client should receive personal legal advice tailored to his or her specific case. If you have been injured in a DUI crash, then let us help you. Our attorneys will handle everything while you rest and recover. To schedule a free case consultation with Daniel, call (800) 895-7199. You also can request a copy of the police report for your reference.