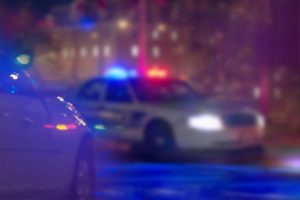 Passenger Dies in Santa Cruz DUI Crash on Morrissey Boulevard, Richard Quihuis Jr. Arrested

SANTA CRUZ, CA (April 17, 2021) – Authorities identified the passenger who died in a DUI crash in San Jose early Wednesday, April 14.

She was 19-year-old Alyssa Roman of San Jose, according to the Santa Cruz Cruz County Coroner's Office.

Roman was riding as a passenger in a 2004 Toyota Camry, driven by 19-year-old Richard Quihuis Jr. of San Jose. Their car was traveling on Morrissey Boulevard exit from southbound Highway 1 when it crashed shortly before 2:00 a.m. It struck a concrete curb and a metal guardrail for unknown reasons. The Camry then burst into flames due to severe impact.

As a result, Roman died at the scene. Two additional passengers in the car were able to exit the vehicle with minor injuries.

Quihuis also sustained minor injuries. Police later arrested him on suspicion of felony DUI, gross vehicular manslaughter while intoxicated, felony hit and run and felony evading.

Police booked Quihuis at Santa Cruz County Jail.
---
We would like to offer our deepest condolences to the family and friends of Alyssa Roman.
---
If your loved one died one in a DUI accident, you can reach out to the Law Offices of Daniel Kim today. It is our mission to give your loved one the highest quality of legal representation. Our law firm will be committed to helping your family get justice and obtain the maximum settlement. We have successfully handled several wrongful death cases in our years of practice. We work on a contingency basis. You pay absolutely nothing unless we win your case. Reach out to us today at (800) 895-7199 for a free consultation. Let us guide you step by step through the process. If you are a family member of the victim involved in this accident, we can help you request a police report.