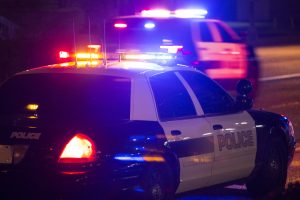 Motorcyclist Hurt, Alexis Zarate Arrested after Hit-and-Run on Road 26 near Avenue 17 ½

MADERA COUNTY, CA (February 4, 2021) – Authorities arrested 24-year-old Alexis Aguilar Zarate following a hit-and-run crash on Road 26, Thursday January 21.

According to the California Highway Patrol, the incident happened at about 11:00 p.m. Witnesses said that a black Nissan, driven by Zarate, pulled in front of a motorcyclist near Avenue 17 ½. After hitting the motorcyclist, the Nissan left the scene and struck a parked car on Owens Street.

Zarate continued driving and was later spotted by officers along Highway 99 near Love's truck stop. However, the Nissan sped away. A short time later, the suspect vehicle ran a stop sign and slammed into a Madera County sheriff's vehicle at Road 27 and Avenue 17.

Emergency crews transported the motorcyclist from the first crash to a hospital with moderate injuries. Meanwhile, the deputy inside the sheriff's vehicle did not sustain injuries.

Officers later arrested Zarate, who will face several charges. Investigators also added that responders found two open beers inside the suspect vehicle.

CHP continues to investigate the crash.

When involved in a collision, remain at the scene and cooperate with investigators. Also, exchange insurance and registration information with other drivers involved. Make sure to render aid to any injured victims and call for emergency medical help.
---
At The Law Offices of Daniel Kim, we strive to help hit-and-run motorcycle accident victims receive the compensation they rightfully deserve. You can rely on our personal injury attorneys to work with insurance claims, medical bills, and much more. Daniel understands that no two cases are the same, so he takes the time to work on personalized legal advice. Call us as soon as possible at (800) 895-7199 to schedule your free, one-on-one consultation. If you need a copy of the police report from your accident, our team can also help you request one.