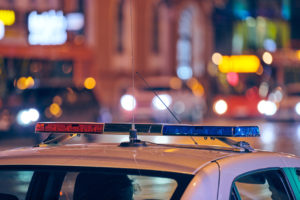 Agustin Rojas-Rodriguez Dies in Crash Following Novato CHP Chase, 3 Suspects Evade Officers

NOVATO, CA (July 29, 2021) – Agustin Rojas-Rodriguez died in a crash during a police chase on Highway 101 early Wednesday morning.

The fatal crash happened around 1:45 a.m. on July 28, near Nave Drive and Bel Marin Keys Boulevard. According to the Marin County Sheriff's Office, the 18-year-old victim of Santa Rosa was seated in a backseat of a Toyota Avalon that was traveling north on the highway over the speed limit.

CHP officers spotted the car and began chasing it. The driver pulled over on the freeway off-ramp at Lucas Valley Road. Two occupants exited the car and led officers on a foot chase as the Toyota's driver drove off.

The officers got back into their vehicle to pursue the Toyota, but lost sight of the car. As they were passing the off-ramp at Bel Marin Keys Boulevard, they discovered the Toyota had struck a traffic signal at the end of the off-ramp.

The driver was gone, but officers found Rojas-Rodriguez unresponsive in the left rear seat. Paramedics pronounced him dead at the scene.

The CHP, Novato police and Marin County sheriff's deputies are investigating the fatal crash. They urged anyone who saw the crash to call Officer Kevin Giannone at (415)924-1100.
---
We would like to express our deepest condolences to the family and friends of Agustin Rojas-Rodriguez.
---
With The Law Offices of Daniel Kim, you can trust that you are in excellent hands. We have a success rate of over 99% and have won over $200 million for our clients in thousands of successful settlements. If you have lost a loved one in a car accident, call us at (800) 895-7199 for a free consultation. If you also need a copy of the police report, our team can help you get one.