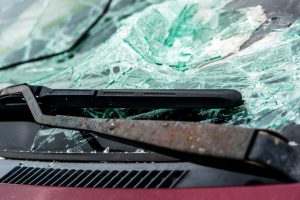 Multiple People Hospitalized after Rear-End Accident on 10 Freeway near Holt Avenue

WEST COVINA, CA (January 3, 2022) – Multiple people needed hospitalization following a rear-end accident on 10 Freeway, late Friday evening.

According to the California Highway Patrol, the incident happened on December 31, at about 11:40 p.m. A 2020 Kia Optima reportedly slammed into the rear of a 2007 Ford Expedition near Holt Avenue.

The impact of the crash caused the Ford to lose control and hit the center divider wall. Meanwhile, the Kia spun into traffic and collided with a 2022 Toyota Highlander.

The driver of the Optima and his two occupants, identified as a 26-old-man and a 26-year-old woman from Chicago, suffered major injuries. They were later transported to Pomona Valley Hospital Regional Medical Center for treatment.

A male passenger in the Highlander also suffered major injuries and was transported to Los Angeles County/USC Medical Center. Paramedics also transported the driver of the Highlander to Los Angeles County/USC Medical Center as a precaution.

Another Highlander passenger sustained minor injuries but did not need hospitalization.

As per reports, officers later arrested the driver of the Kia Optima.

Anyone with additional information can call CHP's Baldwin Park office at (626) 338-1164.

When driving, you should keep your focus on the road. Also, avoid any distractions and actively scan for possible road hazards.
---
Car accident injuries can be life-changing to victims. So, the top-rated Law Offices of Daniel Kim works hard to help victims successfully resolve their car accident claims. While you focus on recovery, we will fight for fair compensation for your medical bills, lost wages, and other accident-related damages. Call us as soon as possible at (800) 895-7199 to schedule your free, one-on-one consultation. You can also request a copy of the police report from your or your loved one's accident.