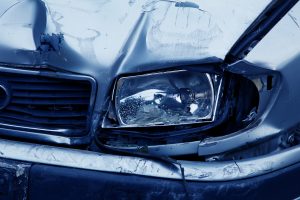 Car Crashes into Utility Pole after High-Speed Accident near Edison High School in Fresno

FRESNO, CA (June 25, 2021) – Three people sustained injuries following a high-speed accident in front of Edison High School, Wednesday.

According to the Fresno Police Department, the incident happened on June 23, shortly after noon. For reasons still under investigation, a black Nissan was traveling at an unsafe speed. Then, the vehicle crashed into a pole and continued on for another 100 feet.

Paramedics rendered aid to three adults after they suffered seat belt abrasions. As per reports, an infant in a child seat did not sustain injuries.

Fresno police ruled out impairment as a factor in the accident. Officers will release additional information once it becomes available.

When behind the wheel of any vehicle, practice defensive driving. Always be on the lookout for possible road hazards and slow down when approaching school zones. Drive at an appropriate speed and strictly follow the rules of the road.
---
If another party's negligence caused a car accident that resulted in injuries and damage, reach out to The Law Offices of Daniel Kim. Our experienced team works hard to help car accident victims receive the compensation they deserve. While you focus on healing and recovery, our top-rated personal injury firm will assist you with insurance claims, medical bills, lost wages, and much more. Call us as soon as possible at (800) 895-7199 to schedule your free, one-on-one consultation. We work on a contingency basis, so you pay absolutely nothing unless we win your case. Need help after hours? We are available 24 hours a day and 7 days a week to answer your questions. You can also request a copy of the police report from your or your loved one's accident. With a success rate of over 99%, we will win back what was taken from you.