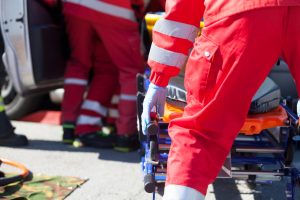 2-Year-Old Pedestrian Hurt in Oildale Hit-and-Run on California Street

OILDALE, CA (April 2, 2021) — A 2-year-old pedestrian suffered injuries in a hit-and-run accident on California Street at Lincoln Avenue.

According to the California Highway Patrol, a driver struck the 2-year-old around 5:40 p.m. and fled the scene shortly after.

At this time, authorities have no information on the suspect. However, they believe a red Ford F-150 struck the victim before it fled the scene. If anyone has more information on this accident, please contact local authorities.

You take a risk every time you drive your car. However, you can increase your chances of a safe trip by driving defensively. Remember this the next time you get behind the wheel.
---
Have you been injured in a negligent pedestrian accident? If so, then get Daniel involved. At The Law Offices of Daniel Kim, we specialize in personal injury and wrongful death lawsuits. Our primary goal involves getting you full compensation and justice. Our trusted attorneys have the experience and knowledge required to win your case. Do not hesitate to pursue your claim further. Call (800) 895-7199 for a free consultation. We can also get you a copy of the police report from the accident.