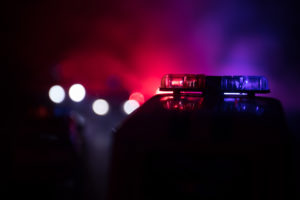 DUI Accident on Mission Bay Drive in Pacific Beach Injures Both Driver and Passenger

PACIFIC BEACH, CA (January 24, 2022) – Two people were injured in a DUI accident on Mission Bay Drive in the Pacific Beach community of San Diego, early Saturday morning.

The accident happened just after 1:50 a.m. on January 22. According to the San Diego Police Department, a tan Ford Explorer was traveling southbound when it crashed into a light pole in the 4300 block of Mission Bay Drive.

The impact injured both the driver and his passenger. Paramedics transported both patients to a local hospital.

The driver, a 33-year-old man, suffered serious but non-life-threatening injuries. Police suspected him to have been driving under the influence of alcohol.

The 25-year-old male passenger only had minor injuries.

At this time, police are still investigating the crash. They encouraged witnesses to call them at 888-580-8477.

Drinking and driving kills 28 people a day in the United States, about one person every 52 minutes according to the National Highway Transportation Safety Authority. Thus, never drink and drive. If you are going to drink, use a designated driver, ride share, or taxi. Be a responsible driver. Only get behind the wheel when you are alert and sober.
---
The Law Offices of Daniel Kim remain a superior option for car accident victims seeking compensation. We believe every client should receive personal legal advice tailored to his or her specific case. If you have been injured in DUI crash and need specialized legal care, then let us help you. Our attorneys will handle everything while you rest and recover. To schedule a free case consultation with Daniel, call (800) 895-7199. You also can request a copy of the police report for your reference.