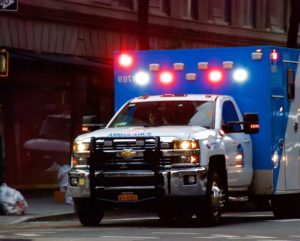 Car and Tractor Collide on Highway 1 in Santa Maria

SANTA MARIA, CA (August 26, 2022)— Two people were injured after a car and a tractor crashed on Highway 1 near Black Road on Thursday morning.

According to the Santa Barbara County Fire Department, the two-vehicle collision happened around 4:43 a.m. during foggy conditions. For unknown reasons, a driver of a southbound Prius collided with a northbound tractor on the highway.

Shortly after, paramedics responded to the scene and brought two occupants of the Prius–one with minor injuries and another with severe injuries–to Marian Regional Medical Center. As for the tractor driver, he or she reported no injuries.

At this time, the leading cause of the accident needs more investigation. However, police believe weather might have played a factor. If anyone has more information, please call the authorities.

Adjust your driving to severe weather. Whether the roads are wet and sleek, or conditions are foggy, slow down and take caution.
---
When you consider The Law Offices of Daniel Kim, expect to work with a skilled car accident lawyer who knows the legal system. We will drive your case in the right direction and ensure you obtain full compensation. If you are facing costly medical or burial fees, you can seek help from a legal representative like Daniel. You have every right to file a claim against the person or people responsible. Call (800) 895-7199 for a free consultation. We can also get you a copy of the police report from the car accident.