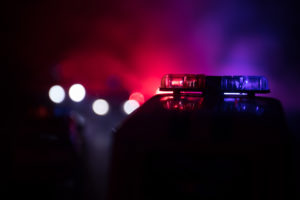 Injuries Reported after DUI Accident on Oxford Road near East Cypress Avenue in Redding

REDDING, CA (December 29, 2021) – Two people sustained injuries in a DUI accident on Oxford Road, Friday evening.

According to the Redding Police Department, the incident happened on December 24. As per reports, a white Chevrolet pickup truck was towing at least three snowmobiles when it collided with a Toyota sedan near East Cypress Avenue.

The impact of the crash caused both vehicles to careen off the roadway and slam into a power pole.

Paramedics later transported two people to area hospitals for treatment of unspecified injuries.

Responders temporarily closed the intersection to make way for clearing operations and an investigation. The Redding Electric Utility also arrived to assess the power pole for repair or replacement.

Investigators believe that speed and intoxicated driving were factors in the accident. Officers will release additional information once it becomes available.

Drinking can impair a person's ability to drive safely. So if you cannot avoid drinking, make sure to choose a designated non-drinking driver. Also, consider taking alternate transportation or calling a trusted family member or friend for help.
---
Car accidents caused by a DUI driver can cause life-changing injuries to the victims. So, the top-rated Law Offices of Daniel Kim works hard to help victims successfully resolve their car accident claims. While you focus on recovery, we will fight for fair compensation for your medical bills, lost wages, and other accident-related damages. Call us as soon as possible at (800) 895-7199 to schedule your free, one-on-one consultation. Need help after hours? Our team is available 24 hours a day and 7 days a week to answer your questions. We can also assist you in requesting a copy of the police report from your or your loved one's accident.