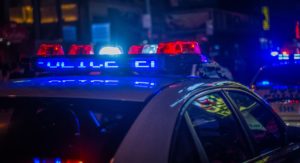 Traffic Stop Leads to Hit-and-Run Crash near Bailey and Canal Roads, 2 Officers Injured

BAY POINT, CA (January 3, 2022) – Two deputies were injured in a hit-and-run crash near Bailey Road and Canal Road early Sunday last week.

The crash happened around 3:30 a.m. on December 26. According to the California Highway Patrol, the Contra Costa County deputies were attempting to pull over a blue Subaru Outback.

Initially, the Subaru driver came to a stop facing the CHP. When the officers got out of the patrol car, the driver of the Subaru accelerated and struck the officers.

The Subaru fled the scene and was later located by other officers, abandoned. The driver remains at large.

Paramedics took both officers to a hospital for treatment of their injuries.

The investigation remains active, and anyone with information may call 925-646-4980.

During a traffic stop, immediately pull over. Do not attempt to flee the scene. It can only lead to dangerous accidents. Always choose to be a responsible driver.
---
If you have been injured on the road caused by a hit-and-run driver, you can count on The Law Offices of Daniel Kim. We work hard day and night to ensure that injured victims receive the compensation they rightfully deserve. Each of our clients receives personal legal advice tailored to his or her specific case. Daniel will work with you personally, one-on-one, to better understand your situation. For a free consultation, please call us at (800) 895-7199. You can also request a copy of the police report here. Above all, you can trust your lawsuit with our team with our success rate of over 99%.