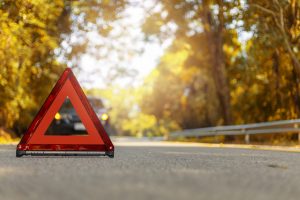 Gerardo Castro Detained, Alejandro Garibary Hospitalized in DUI Motorcycle Accident on Old Country Road near Templeton Road

TEMPLETON, CA (February 4, 2021) — Gerardo Castro was arrested in a DUI motorcycle accident on Old Country Road near Templeton Road Tuesday morning.

According to the California Highway Patrol, the motorcycle crash happened around 2:10 a.m.

Traveling at approximately 30 mph, 19-year-old Gerardo Jesus Castro crashed his 2002 Yamaha motorcycle while navigating a curve. Upon losing control, the Yamaha drove onto the front yard of a home and crashed into a fence.

Due to the impact, Castro and 19-year-old Alejandro Palacios Garibary were ejected from the motorcycle.

Following the accident, Castro left the scene on foot. However, his attempt to hide failed as officers found him hiding behind an apartment complex.

Soon after, officers arrested Castro for DUI and felony hit-and-run charges.

Due to the severity of their injuries, paramedics brought the men to a nearby hospital for further treatment.

If anyone has more information on this crash, please contact local authorities.

Drinking and driving is no way to drive. A recipe for a disaster, this combination can harm you, your passengers and other innocent lives on the road. If you find yourself under the influence, do not drive home. Instead, contact a taxi or a Rideshare service as an alternative form of transportation.
---
If you believe you deserve compensation from a motorcycle accident, call The Law Offices of Daniel Kim. We have a success rate of over 99%, which we prove repeatedly in our work. Daniel and his team know the system and will work with you personally to understand the nature of your situation. Rest assured, you will not have to pay a dime upfront until we settle your case. Call (800) 895-7199 to schedule a free consultation with Daniel. We also offer the chance for you to request a copy of the police report from your accident.