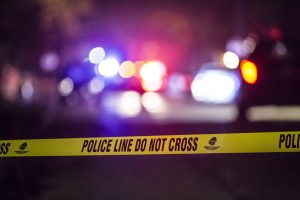 16-Year-Old Elvis Umanzor Dies in Police Chase Crash on Sully Street near Graff Rig Court

SACRAMENTO, CA (July 18, 2022) — Elvis Umanzor died in a police chase accident on Sully Street near Graff Rig Court on Friday night.

According to the Sacramento County Sheriff's Office, the incident happened around 8:48 p.m. Friday when a Sacramento Police Officer tried to conduct a traffic stop on a car. However, the vehicle in pursuit failed to stop and fled from the officer moving at least 100 miles per hour. The Sacramento Police officer lost sight of the vehicle before spotting the car again.

In an attempt to pull the vehicle over, the officer saw the 16-year-old drive past stop signs and oncoming traffic and even throw objects out of the vehicle. However, Elvis Giovanni Umanzor lost control of the vehicle and crashed into a tree on Sully Street near Graff Rigg Court.

Soon after, paramedics responded but Umanzor died from his injuries. A passenger in the car was brought to a local hospital, where medical staff expects that he will make a full recovery.

At this time, the Sacramento County Sheriff's Office plans to investigate the details of this incident. Therefore, if anyone has more information on this fatal crash, please call the Sheriff's Office at (916) 874-5115.
---
We would like to express our deepest sympathies to the family and friends of Elvis Giovanni Umanzor.
---
Dedicated and passionate, The Law Offices of Daniel Kim provides steadfast legal service and support to car accident victims. Work with our aggressive lawyers who will not shy away from representing you. Allow us to prove liability on your behalf. Daniel will guide you through every phase of the legal process to ensure you obtain justice and compensation. To schedule a complimentary consultation, call (800) 895-7199. Daniel can also provide you with a copy of the police report from the accident.