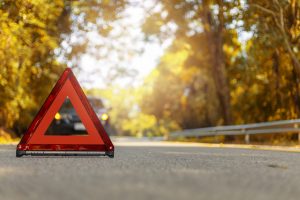 1 Hurt in Hopland Hit-and-Run Car Crash on Highway 175

HOPLAND, CA (January 10, 2022) — One person sustained injuries in a hit-and-run car accident on Highway 175 near Sanel Valley.

According to reports, the crash occurred near Old Hopland around 3:30 p.m. A witness driving on Highway 175 witnessed two cars crash. For unknown reasons, a Toyota Siena van pulled out a vineyard into oncoming traffic and collided with a burgundy Cadillac Escalade.

Subsequently, about six to seven people exited the van and ran into a small white truck, or what appeared to be a getaway vehicle. As a result of the crash, the driver in the Cadillac sustained unknown injuries.

Not long after, authorities and paramedics responded to the scene to tend to the crash and injured victim. At this time, California Highway Patrol officers have not confirmed the ultimate cause of the accident. However, anyone with information should reach out to the CHP office.

An accident can happen to anyone at any time. When driving on the road, be aware of other travelers. Driving defensively minimizes the risks of a car accident and protects you and your passengers.
---
If someone else's unforgivable actions have left you or someone you know with head injuries, then turn to The Law Offices of Daniel Kim. We specialize in a host of practice areas. Our lawyers have settled more than 200 million dollars for clients in thousands of successful lawsuits. Instead of settling with the unfair circumstances, such as these expenses and losses, call (800) 895-7199. We focus on fighting for your future and recovery. If you need a copy of the police report, we can also get that for you.