Whittier Car Accident Attorney
The personal injury firm of Car Accident Lawyer Daniel Kim has been serving the Southern California community of Whittier for years. Although one of the smaller Gateway Cities in Los Angeles County, Whittier still experiences a high number of traffic collisions.
Crashes are life-changing and often leave a person feeling overwhelmed and distraught. However, when you work with Daniel Kim, know that you're working with experience. With a 99% success rate, we will increase your chances of recovering financial compensation for your car accident case. Additionally, we will provide assistance for getting the medical treatment you need to properly heal and remove the stress that comes with battling an insurance company.
Injured car accident victims need answers to their most important questions. How do I pay my bills? How are my rights protected as an accident victim? If you, a loved one, or family member have suffered serious injuries in an auto accident and seek compensation, Daniel Kim and his professional legal team can help you on your road to recovery. Call our law office or contact us today to request a free consultation with our car accident lawyer in Whittier and let us get started on your case.
A Spanish-Speaking Law Firm in Whittier
As of 2021, roughly 56,000 residents of Whittier are Hispanic or Latino according to the US Census Bureau. That's 65.8% of the city's population. In a city where most are fluent Spanish-speakers, we understand that an accident victim may feel more comfortable speaking about their incident in their native language with our legal team. Our clients can expect to have their case fully spoken in Spanish as their preference.

Schedule your free consultation with our Whittier office to get started on your car accident claim.
CALL NOW
Contents & Resources
---
---
Why Hire Daniel Kim As Your Car Accident Attorney in Whittier?
Daniel Kim is an award-winning accident attorney who has been recognized by The National Trial Lawyers, The National Academy of Personal Injury Attorneys, and other distinguished trial lawyer associations.
It is through our proven methods and strategies that Daniel Kim has been successful in recovering maximum compensation for past clients. Therefore, we will handle every aspect of the lawsuit from start to settlement. Here's an overview of what our law firm provides:
Offer a free consultation with no obligation
Expertise in personal injury cases involving automotive accidents
Maintains a 99% success rate
A+ Rating from the Better Business Bureau (BBB)
No fees until we win your case
If you're unable to meet in our law offices, we can come to you
Daniel Kim and his professional legal team are dedicated to seeking justice for Whittier car accident victims. When medical bills need to be paid and you need to recover compensation for lost wages, you need the legal services of a law firm with a proven track record. This is why we're available to assist 24 hours a day, seven days a week. If you or a loved one are in need of a qualified attorney in Whittier, schedule a free consultation with law firm today for a no-obligation case assessment.
Do I Need a Lawyer For a Car Accident?
One of the most complicated aspects following an auto accident is dealing with the insurance companies involved. Why? Insurance agents are trained to negotiate. Therefore, adjusters may give off the appearance that they're looking out for the victim's best interest. However, they are not. Their goal is to protect the interest of their company, ultimately minimizing the amount they pay out for an insurance claim.
Conversing with an insurance company without legal representation is risky, as it could negatively affect compensation for the plaintiff.
Between legal costs and determining whether or not to pursue a lawsuit, car accident victims are often hesitant to hire a Whittier car accident lawyer. For injured victims considering when to contact an auto accident attorney, it's important to remember that an insurance claim must be filed before the statute of limitations expires.
The statute in California is two years from the injury but can vary depending on the case. For clarity and confirmation, it's best to consult with an accident attorney immediately following the accident.
Our qualified personal injury attorney helps crash victims of auto accidents recover fair compensation. With years of negotiating lawsuits, Daniel Kim has been successful in settling out of court, as well as going to trial.
How Much Is My Claim Worth?
Depending on the accident, some auto accident cases are more complex than others. Therefore, calculating the worth of a settlement is not a simple answer.
However, with that being said, after consulting with a car accident attorney in Whittier, a more detailed estimate can be determined. The worth of a settlement is based on the following factors from cases involving personal injuries:
Current and Future Medical Bills

– When proposing an initial settlement, insurance adjusters will often only account for past treatment. However, if injuries are chronic or will require future treatment, victims can receive compensation for those medical expenses.

Lost Wages

– While recovering from severe injuries, victims are forced to miss work, resulting in loss of pay.

Pain and Suffering

– Vehicle accidents are traumatic and may cause long-term permanent injuries. Therefore, injury victims who are mentally and/or physically tormented from a crash are entitled to compensation.

Permanent Damage

– If the sustained injuries caused permanent disability or disfigurement, there is often a change in lifestyle and living conditions.

Mental Distress

– PTSD and other forms of emotional distress often result from a car crash. Treatment for this is just as important as treating a physical injury.

Personal Property Damage

– Vehicle damage and any other personal belongings that must be replaced or repaired should be included in a fair settlement.

Wrongful Death

– No amount of compensation can account for the unfortunate passing of a loved one. However, in wrongful death cases, damages can still be collected by the family of the deceased.
Ultimately, if the injuries prove to be more severe, the settlement will be worth more. However, insurance adjusters will say otherwise. This is why it's vital to work with an experienced Whittier car accident lawyer. Doing so ensures that victims recover damages due to them.
What Are the Most Common Causes of Car Accidents?
Our auto accident attorneys have found that careless driving is without a doubt the leading cause of traffic collisions. Cellphone usage plays a major role in distracted driving, as it takes motorists' eyes off the roadways and focuses their attention on a text, social media update, or e-mail.
Additional common factors that lead to distracted driving include: eating, reading, applying makeup, and talking to passengers.
Equally as dangerous, reckless driving is another leading cause of motor vehicle accidents. From disobeying traffic laws to speeding to drunk driving, carelessly operating a vehicle endangers the driver, as well as fellow motorists.
Who Is Responsible?
Liability must be determined to receive compensation for a car accident. Proving fault on the responsible party accomplishes this. Someone is liable if they knowingly commit actions that could cause harm. An example of this is driving while under the influence.
Similarly, someone else's negligence that resulted in an accident means that the carelessness of the at-fault party caused harm.
Determining fault may appear straightforward. However, an insurance company will often push back, claiming that the victim was responsible for the crash. Regardless, someone could be partially responsible and still obtain compensation.
This is referred to as comparative fault (partial liability). Essentially, the percentage of fault will determine the amount of compensation. A person can be up to 50% liable for an accident and still receive compensation.
If a settlement cannot be reached, the case goes before a judge and jury inside of courtrooms.
What Should You Do After a Car Accident?
Research shows that the average driver will file a car accident claim once about every 18 years. Follow these important steps after an accident:
Call the Police

– Notifying the authorities work to your benefit, as police control the chaos at the scene of the accident. Also, the police report summarizes what happened during your accident.

Exchange Information

– Collect the following from the other driver: driver's license number, license plate number, insurance information, and contact number. 

Talk to Witnesses

– If bystanders were present, get a statement of what they witnessed and their contact numbers.

Document Information

– Record all of the details from the accident as soon as possible. Write down everything you remember from how the crash occurred. Additionally, log the time of the incident, where it happened, and what you were doing (stopping at a red light, signaling while switching lanes, etc.).

Take Pictures

– With your cellphone, take pictures and videos of the scene of the accident. Record everything – damage to each car, the highway, and your injuries.

Contact an Experienced Car Accident Attorney

– Before hiring an accident attorney in Whittier, begin with a free consultation to gain an idea if they are a good fit for your case. Also, you will have better insight into the legal process when it comes to filing a car accident claim.
What Should You Do After a Hit-and-Run?
The state of California has implemented strict laws regarding hit-and-runs. In fact, committing such an act can result in either a misdemeanor or a felony.
A hit-and-run motor vehicle accident is when a motorist collides with a car, motorcyclist, bicyclist, or pedestrian and leaves the scene of the accident without identifying himself/herself. If you were the crash victim of a hit-and-run accident, it's important to first make sure you are in a safe place. Move away from traffic and off to the side of the road.
Next, immediately record details about the vehicle that hit you (color, make, model, bumper stickers, or decals). Then, call the police. The authorities will be able to conduct an investigation and create a police report, which will prove to be valuable evidence, should they identify the hit-and-run driver.
Following the accident, your collision coverage should cover the cost of damages from the motor vehicle crash. However, you will be responsible for your medical costs.
Contact our law firm after a hit-and-run accident. Our Whittier law firm is experienced in every aspect of auto-related accident cases. Additionally, we will work to find the guilty party and bring them to justice.
What Are the Types of Car Accident Injuries?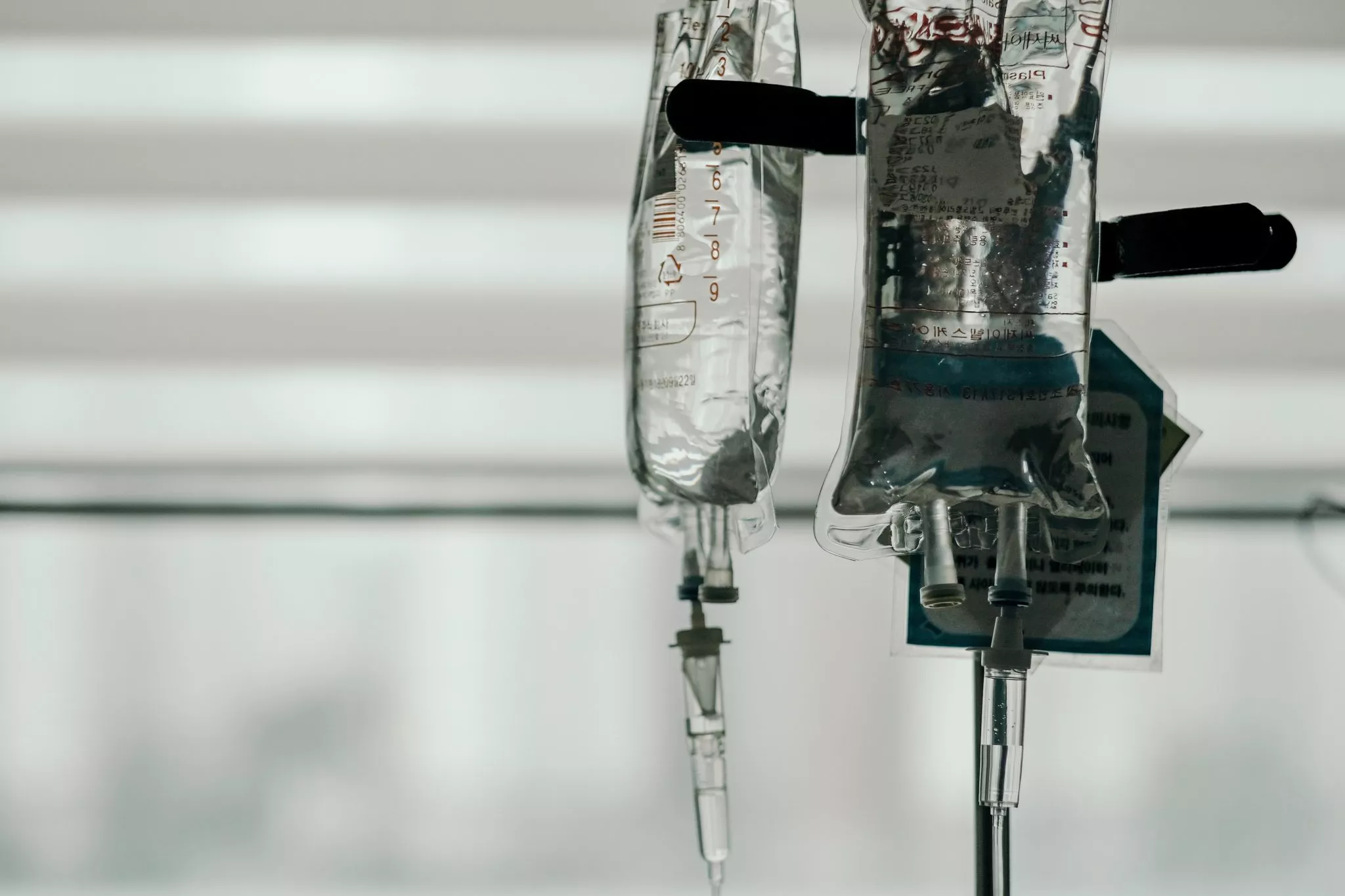 According to the National Highway Traffic Safety, over 2.7 million people were injured in auto-related accidents in the United States.
Factors such as how fast the vehicles were going upon colliding and the size of the vehicles involved will dramatically affect the severity of the injury. The most common injuries include:
Regardless of the extent of injuries, whether minor or catastrophic injuries were sustained, always seek medical treatment. Only doctors and medical professionals can accurately diagnose injuries, as well as recommend how to treat them.
Whittier Traffic Accident Statistics
From minor fender-benders to multi-car pile-ups, there are approximately 10 million car accidents of all types each year. This will likely come as no surprise to Southern California drivers. According to City-Data, fatal car crashes and road traffic accident statistics in 2019 are as follows:
Fatal accident count – 10
Vehicles involved in fatal accidents – 10
Fatal accidents involving drunk drivers – 3
Number of fatalities – 10
Involvement in fatal accidents – 14
Pedestrians involved in fatal accidents – 5
The majority of accidents take place on Saturday, Sunday, and Monday in the evening
Hazardous Roads in Whittier, CA
Los Angeles is one of the most populated, as well as visited, counties in Southern California. Due to heavy traffic congestion, LA County experiences car accidents on a regular basis. However, there are some intersections and highways in Whittier, CA that are especially hazardous, such as:
Interstate 605
California 60
Imperial Hgwy.
Whittier Blvd.
Slauson Ave.
Rockne Ave.
Calmada Ave.
Colima Rd.
Beverly Blvd.
Villaverde Dr.
Norwalk Blvd. and Beverly Blvd.
Deveron Dr. and Beverly Blvd.
Hire the Best Car Accident Lawyer in Whittier
Car accidents result in injury, stress, and oftentimes, drastic financial hardship. Do not attempt to negotiate with insurance companies on your own. Insurers are solely out to make a profit and pay back as little as possible in damages.
Daniel Kim and his legal team will handle every aspect of your car accident case from start to settlement. As a top car accident lawyer, his winning record has also earned him numerous awards and honors. He is knowledgeable and well-versed in traffic laws. Our Whittier car accident lawyers specialize in automotive accidents. In addition, we have a proven record of awarding clients full compensation.
When you work with our car accident attorneys, you will receive strong legal advice and representation with no upfront cost. Request a free consultation to speak with a quality Whittier personal injury lawyer to get started on your case.
Contact Our Car Accident Lawyer Near You
If you're in need of legal services from the best car accident lawyer in Whittier, our law firm is proud to serve nearby neighborhoods and communities in Whittier, CA including: Friendly Hills, East Penn / Whittier College, Showcase Villas / Rideout, Sun Gold Hills, Founders Park, East Whittier, Rose Hills, Avocado Heights South, Michigan Park, East La Mirada.
START YOUR FREE CONSULTATION
Other Practice Areas We Specialize In
Directions to Our Office in Whittier, CA

Car Accident Lawyer Daniel Kim — Whittier, CA
Address: 6528 Greenleaf Ave Suite 216, Whittier, CA 90601
Phone: (562) 512-9211
Whittier Auto Accidents in the News