Bike Accident Lawyer in Culver City
Culver City is a bicycle paradise for locals, commuters, and tourists alike. The city is located in the western region of Los Angeles, so it experiences a lot of traffic. As a result, traffic accidents are common, establishing the need for a Culver City bike accident lawyer.
Recently, Culver City rolled out its first-ever Bicycle and Pedestrian Master Plan (BPMP). This plan was made in an attempt to make pedestrians, cyclists, and joggers feel safe around the city.
This is an amazing and important step in the right direction. Unfortunately, any time cars, trucks, delivery trucks, and other motor vehicles share the road with bicyclists, accidents occur.
If you or someone you love is involved in a bike accident, contact the top-rated personal injury lawyers in Los Angeles here at the Law Offices of Daniel Kim today and let us help you get on the road to recovery.
Why Contact a Bike Accident Lawyer in Culver City?
Bicycle accidents are catastrophic and medical recovery is long. In addition, dealing with insurance companies can be a complete nightmare. Daniel Kim is a top-rated personal injury attorney in Los Angeles. He has been serving the residents of Culver City fight for many years.
Our legal team focuses exclusively on motor vehicle accidents. Daniel Kim also knows the tricks and loopholes insurers put victims through. When it comes to dealing with insurance companies, we have a winning record of awarding our clients their deserved maximum compensation.
You Need an Experienced Bicycle Accident Attorney In Culver City
After being involved in a bicycle accident, the complexities of filing claims and dealing with insurance companies develop. The negligent party's insurance will attempt to settle for the least amount possible. In addition, they will minimize the severity of your injuries.
As a result, you will need to prove liability. Although you are the victim, you must show the driver was at fault. Attempting to do this on your own will result in an undesirable outcome.
The bottom line is that if you are injured in a Culver City bicycle accident you will need an experienced personal injury attorney that knows how to get the job done. Contact The Law Offices of Daniel Kim 24 hours a day, 7 days a week for a free consultation and case review.
Common Causes for Bicycle Accidents
Culver City is a small yet extremely busy part of the greater Los Angeles area, with major streets and freeways carving their way through the city. Therefore, whenever there is excess traffic, there are bound to be accidents. Here are some of the most common reasons bike accidents happen:
Bike rear-ended – when a motor vehicle crashes into a stopped or moving cyclist from behind
Being doored – when a car door is opened without checking for oncoming traffic
Left turning vehicle – when a driver turns left crashing into the bike rider
Turning right on a red – when a car is looking for a break in traffic to turn but does not see the cyclist and collides with them
Inattentive driving – distracted driving is an increasing cause of motor vehicle accidents due to cellphone usage
Backing up – when a vehicle is reversing out of a parking spot or driveway and does not see the cyclist
Speeding – speeding cars and trucks cause the worst injury for cyclists
Common Injuries From Bicycle Accidents
Unfortunately, when a motor vehicle collides with a cyclist, injuries are severe. Injuries include:
Brain injury – Concussion or traumatic brain injury (TBI) ranges from mild to severe. In the most severe reported cases, brain injury caused permanent disabilities or resulted in death.
Broken bones – Wrists, hands, legs, hips, arms, shoulders, clavicles, noses, and feet can all be broken or fractured as a result of a bike crash.
Facial and dental injuries – Chipped or cracked teeth, broken jaw, soft tissue injuries, and broken bones are all common in an accident.
Neck and back injuries – Neck sprain, disc trauma, torn muscles, and spinal cord damage are all real concerns and can have lifelong ramifications.
Other injuries include road rash, nerve damage, hand injuries, bruises, lacerations, and death.
What to Do After a Bike Accident
First, immediately after the crash, call 911. Inform that you have been involved in a bicycle accident and need paramedics and police present. If offered, accept a ride to the emergency room, or request someone to take you. Even if you think your accident was minor, it is important that you go to the hospital or see a doctor right away.
Next, stay calm and breathe. Evaluate yourself quickly for any visible injuries.
Collect evidence from the crash site. Take photos and videos of everything. This includes injuries from yourself and anyone else, all property damage, street or road signs, weather, and anything else you might think useful.
While waiting for help, gather information from all other parties. This includes driver's licenses, registration, insurance, and phone numbers. Also, get the name and number of any bystander or witness to the crash.
Ask the police officer for their name, division, and contact number also so we can get a copy of the police report later.
Then, consult with a Culver City Bike Accident Lawyer. It is always better to be safe than sorry, and this will also help build the strength of your case.
Culver City Bike Accident Statistics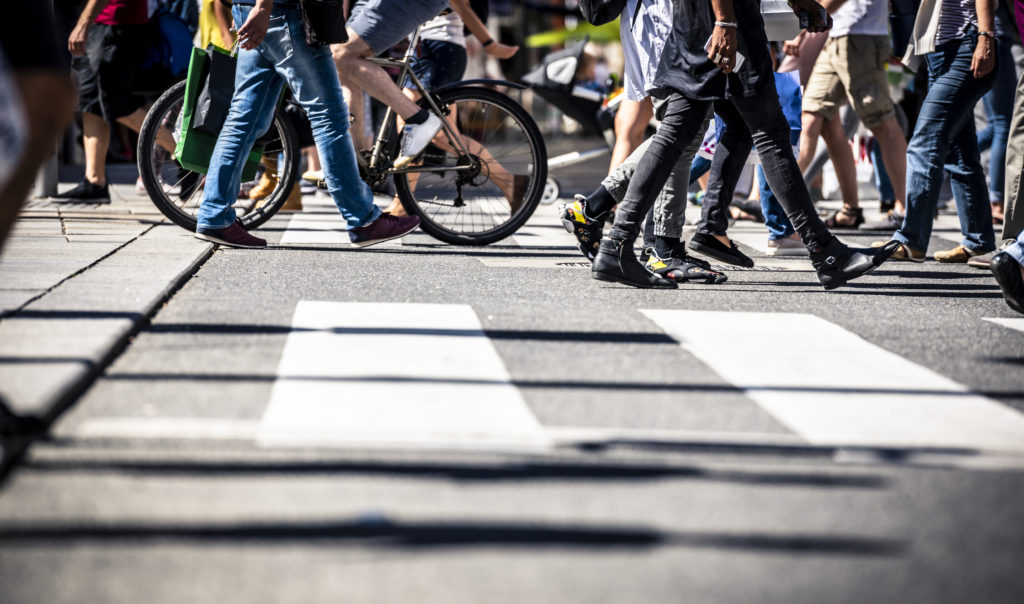 Because of its prime real estate and amazing weather, many continue to migrate to Southern California. Also, being able to walk or bike to work is a huge bonus. However, it does come at a risk. California leads the nation in bike accident fatalities.
846 bicyclists were killed in traffic crashes in 2019. In addition, fatal bike accidents have occurred more often in Los Angles County than anywhere else in California.
Busiest Roads and Intersections In Culver City
Thousands of motor vehicles travel to and through Culver City every day. Some of the busiest streets include:
Jefferson Blvd.
Inglewood Blvd.
Washington Place
Sepulveda Blvd.
Venice Blvd.
W. Washington Blvd.
I-405
Motor Ave.
National Blvd.
Practice Areas We Specialize In
At The Law Office of Daniel Kim, our personal injury lawyers in Culver City exclusively handle motor vehicle accident cases. This sets us apart from other law firms that take any case just to make a quick dollar. Our outstanding attorneys focus on motor vehicle accidents. This allows us to offer the best service to our clients who want real experience and knowledge.
Motorcycle Accidents – As we all know riding a motorcycle is very dangerous, and almost all motorcycle accidents lead to severe injuries.
Truck Accidents – there are actually quite a few semi-truck accidents in the area, but our law firm knows what needs to be done to protect your legal rights.
Lyft / Uber Accidents – Uber and Lyft have become so popular that sometimes it seems like every other car on the road is an Uber or Lyft driver.  Uber has a unique commercial insurance policy. Uber passengers and other cars who were hit by an Uber driver can file a claim. 
Pedestrian Accidents – These are always bad accidents because a pedestrian has no chance against a 2,000 lb. car that runs them over.
Car Accidents – This can involve any type of crash from an Uber wreck, to maybe a teenage driver hitting you, or maybe an old lady ran a red light and rear-ended your car. Call us for any automotive-related accident. 

The Law Offices of Daniel Kim- Car Accident Lawyer 다니엘김 교통사고 변호사
Address: 600 Wilshire Blvd Suite 500, Los Angeles, CA 90017
Phone: (213) 839-3442