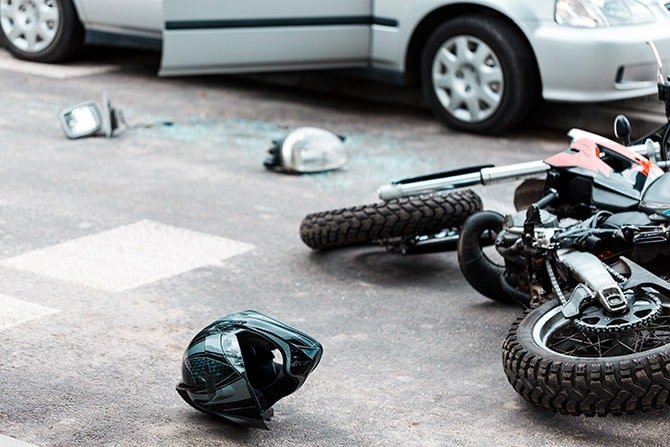 If you have ever been on a motorcycle then you know why people can almost get addicted to that rush of speed and sense of freedom on the roads.
Garden Grove has nice weather and attracts a lot of motorcyclists that either live in the city or just pass thru on the weekends on their way to PCH for a nice ride.
For many motorcycle enthusiasts, living in Garden Grove offers easy access to riding on The Pacific Coast Highway and Ortega Highway (another famous road).
Unfortunately, riding a motorcycle to work or just for pleasure comes with many dangers and risks.
Of course the biggest danger is getting hit by a car or truck because most of the time motorcycle accidents end up serious injury to the riders.
If you or a loved one has been injured on a motorcycle here in Garden Grove then contact us today for a FREE consultation.
You can call us 24 hours a day.
Why Contact Law Office of Daniel Kim
If you do get injured while riding a motorcycle in Garden Grove then be sure to do 2 things immediately – get medical help and Call Daniel Kim.
Once you file an injury claim you'll find out quickly that the insurance companies aren't as nice as you hoped they would be.
Daniel Kim and his legal team have years and years of experience helping motorcycle accident victims and we can help those living in Garden Grove.
Over the years Daniel has become an expert negotiator and he knows how to handle the insurance companies, and their bully-like tactics.
The insurance companies are big businesses and they don't like to lose, meaning they don't like to pay out any money.
More Facts About Daniel Kim
We have over 1000 reviews on Yelp and Google
A+ Rating on the BBB
We help you get expert medical care
Common Causes Motorcycle Accidents In Garden Grove
Motorcycle accidents are a lot different than other types of vehicle accidents on the freeways and streets of Garden Grove.
Even though they are no more common than car accidents, the results from them are more injuries for the rider than the motorist for obvious reasons.
California is home to a number of motorcycle clubs and riding a bike is a way of life for many.
Both riders and motorists must all be cautious and respectful to one another when sharing the road.
Motorcycle accidents are usually the fault of the motorist hitting the rider and the potential for danger is always there when a motorcycle rider travels any road.
Liability is always an issue in these accidents and it is important to have a knowledgeable motorcycle accident attorney like Daniel Kim.
Below are some common reasons why these accidents occur:
Left turn – When a car turns left it often does not see the motorcycle rider or misjudges the speed that the bike is traveling. These accidents are highly dangerous at intersections.
Lane splitting – Motorcyclists need to be very careful when riding between cars. Remember motorists are not always aware that a rider is accelerating between the lanes. Very scary if a vehicle decides to make a quick lane change.
Car doors – This happens when a vehicle decides to open a door into the lane without looking. Depending on the speed of this impact injury can be devastating with the rider slamming into door or being thrown off bike. Even if a rider avoids the impact, they may swerve to avoid the door and get hit by another vehicle.
Speeding – This is always a leading cause of accidents period, but speeding makes it very difficult to see a motorcycle rider and the higher the speed the worse the impact and injuries. Excessive speeds can be fatal.
Unsafe lane changes – This is considered reckless driving. Motorcyclists are hard to see, and when a person driving a car fails to check their blind spots or use a signal, this spells disaster for motorcyclists.
Motorcycle maintenance – Always make a check on the motorcycle before going anywhere. Check the brakes and lights and make sure everything is accurately maintained. Tires also need to be at the proper inflation.
Driving distracted – So many distractions these days can make it hard to notice a motorcycle rider on the road. Phones are the biggest problem but eating, drinking, talking, daydreaming can all cause serious accidents.
Common Injuries From a Motorcycle Accident
The level of injuries that come from being a motorcyclist in a crash are usually much more serious if a rider goes down on the pavement or collides with a car or truck.
Broken bones (arms, legs, writs, hands, feet)
Road rash (skin, tissue, can cause infection and scarring)
Head injury (Traumatic brain injury, concussions, brain damage)
Back (spinal damage, breaks, paralysis)
Neck (whiplash, breaks, ligaments, tears)
Hands (fingers, wrists, breaks and sprains)
Feet (ankles, breaks and sprains)
Amputation (loss of limbs)
Follow all the motorcycle laws in California to avoid injuries.
some common tips that can help you avoid a motorcycle crash:
Protective gear – helmet, thick clothing, leathers, durable boots, gloves
Be seen – bright colors, headlights, reflectors, ride in lane where vehicles can see you
Be aware – avoid potholes, sand, puddles, cars swerving
Never speed – avoid excessive speeds at all times
Never drink and drive – always be clear headed
Be prepared – map out the ride, give yourself plenty of time
Be knowledgeable – know the rules, take training and safety classes
Be aware, courteous and a cautious rider, all of this will help keep you safe.

Garden Grove Motorcycle Accident Stats
Motorcycle accidents in Garden Grove are (thankfully) relatively rare, especially when you consider just how much traffic cruises along the roads of this community on a day-to-day basis.
Combine that with the fact that Orange County year-round weather makes it easy to ride a motorcycle day in and day out throughout the year and it's amazing that these kinds of accidents aren't a lot more likely to occur than reported.
According to the California Office of Traffic Safety, Garden Grove had a motorcycle accident rate of just slightly over 0.87 motorcycle accidents per one thousand citizens.
Injuries Deaths From Motorcycle Accidents In Garden Grove 2017
Motorcycle accidents are 26 times as likely to involve injuries or fatalities than traditional automobile accidents, and in 2017 two people lost their lives after being involved in motorcycle accidents on Garden Grove city streets.
Overall, almost 80% of every motorcycle accident reported during 2017 in Garden Grove had at least one injury treated at the scene or shortly afterwards.
What % Of These Accident Involved Drugs Or Alcohol
People driving motorcycles understand that they are at greater risk compared to traditional automobiles but apparently the statistics show that this hasn't slowed them down from getting on their motorcycle and driving around even after they have been drinking.
According to California Office of Traffic Safety records, the DUI arrest rates for motorcyclists operating vehicles after consuming alcohol have grown by 22.8% in the last three years.
11% of all fatal traffic accidents – including motorcycle accidents – in California are caused by motorists that have used drugs before getting on California roadways.
How Many People Own A Motorcycle In California?
More people in California drive a motorcycle than anywhere else in the United States, with more than 200,000+ extra motorcycles registered in California compared to the second-place nation for this statistic.
The most recently available data shows that more than 800,000 motorcycles registered to be driven on California highways and roadways.
Bad Intersections In Garden Grove For Motorcycle Accidents?
A couple of intersections in Garden Grove are more dangerous than others when comes to motorcycle accidents, including:
Trask Ave and Harbor Blvd
Westminster Ave and N Newhope St
Garden Grove Blvd and Fairview St
What Is The Fine For Not Wearing A Helmet In California?
The California Highway Patrol has a lot of discretion when it comes to assessing fines and penalties for driving or riding a motorcycle without wearing a helmet in California.
The fine can be anywhere between $10 and $250 and individuals can face up to 12 months of probation if they are caught cruising around without a helmet.