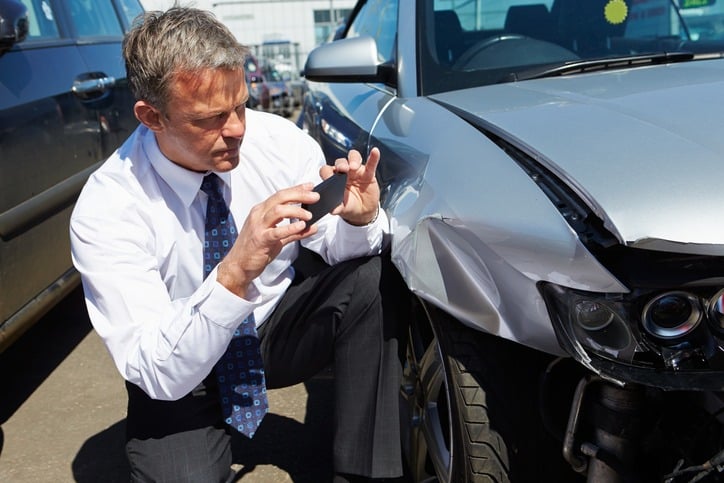 Unfortunately, car accidents have become a part of our everyday life here in Garden Grove California.
With a growing population, and people preferring to drive themselves everywhere as opposed to car pooling, the odds are that at some point in your life you'll be involved in a car crash.
If you or a loved one has been injured in a car accident then we suggest that you call us for a FREE consultation and get answers to your questions.
We are here to help, and we only deal with motor vehicle accidents so we are well versed in all the laws and loopholes that the insurance companies use in their favor.
Why Contact Law Office of Daniel Kim
Having a lawyer on your side can literally make or break your case, sorry for the accidental play on words.
Daniel Kim and his law firm have years and years of experience helping injured car accident victims here in Garden Grove.
The harsh reality is that the insurance companies look at accident victims without a lawyer representing them as "easier to handle", and this is because without a lawyer the average person is clueless about the laws and rights they have.
Don't make this mistake yourself.
Our law firm has an A+ rating on the BBB.
In addition we have over 1000 positive reviews on Yelp and Google.
Daniel Kim has recovered hundreds of millions $$ for his clients during his career, and he looks forward to winning the next hundred cases.
Call us 24 hours a day, 7 days a week for a FREE consultation.
Common Causes For Car Accidents In Garden Grove
Garden Grove is a beautiful city in northern Orange County with large and busy freeways like the State Route 22 also known as the Garden Grove Freeway.
This is where major junctions and roads meet and a large number of vehicles travel through every day, often commuting to and from work.
With all this traffic comes car accidents and though some are minor others are more serious with injuries and even fatalities.
Car accidents have a wide variety of reasons why they occur, but most are caused by driver error and in many instances could have been avoided.
Driving careful along these busy highways is very important to the safety of all travelling and sharing the roads.
When accidents occur and injury happens it is important to contact a car accident lawyer who has the knowledge and experience to help.
Call Daniel Kim today for a free consultation!
Here are some common reasons for car crashes in Garden Grove:
Distracted driving (This has become one of the leading causes of accidents today. With the phone and everyone's busy lifestyle, multitasking while driving leads to accidents and danger.)
DUI (Driving under the influence is another dangerous behavior that people continue to do even though they know the consequences and the seriousness of their actions. Even with Uber and Lyft available there are still a large number of accidents caused by this.)
Weather (When weather conditions like rain and fog happen in Garden Grove accidents become more likely to happen. Roads become slippery and visibility is an issue in this type of inclement weather.)
Road rage (This is completely unnecessary but happens more than you would probably imagine. Busy freeways and streets can cause frustration and danger comes when the driver loses their temper and drives recklessly.)
Road construction (Streets under construction can have detours and lane loss leading to more traffic. Often speeds are lowered for safety reasons but sometimes drivers don't obey the signs, which makes it a higher risk area for an accident.)
Speeding (The faster the speed the more devastation will usually occur if an accident happens. When a motorist drives at excessive speeds everyone on the road is in more danger because of this. Drive the speed limit!
Dealing With The Insurance Companies
This is maybe the worst part of being injured in a car accident, having to deal with the insurance adjuster.
Insurance companies are not in the business of just settling easily and paying out whatever amount of money you think you are entitled to.
Many times an insurance company will attempt to place partial blame on the victim to help them deny a claim.
The whole process can be very time consuming and complicated which of course favors the giant insurance companies, as they have lawyers and deep pockets on their team.
It doesn't matter if it's State Farm or AAA, etc., you'll want to call Daniel Kim before you start trying to fight with the insurance adjuster.
Common Injuries From a Car Accident
When car accidents occur in Garden Grove there are often injuries and some can be serious and life-threatening.
The severity of these injuries will vary depending on many factors like the type of accident.
Is it a head on collision or fender bender, was the vehicle hit on the side, rear end etc.?
The faster the cars are going the more likely the injuries will be.
If there are passengers and were the seatbelts worn is another factor.
The size and weight of the vehicles in the accident can also determine the injury results.
If you are injured in a car accident it's very important to seek medical treatment as soon as possible.
Preferably you want to go from the scene of the accident to the ER or doctor in order to prove your injuries.
Ultimately, the severity of your injuries (along with other factors) will play a major role in your settlement so call Daniel Kim today.
Below is a list of injuries we see every day from motor vehicle accidents in Garden Grove:
Head (hitting the steering wheel, airbag or windshield is common)
Whiplash (often occurs in rear end accidents)
Facial (cuts, scrapes and bruises can occur in an accident)
Wrist (breaks or sprains from bracing for impact can happen)
Ribs (hitting the chest area and ribs is common)
Spine (this is serious any time the back is hurt, paralysis can occur)
Burns (if any type of fire breaks, extremely dangerous)
Breaks (depends on the impacted bones involved, arms, legs, ribs etc.)
Internal injuries (can be organs like heart, liver, kidney etc., very scary)
Garden Grove Car Accidents Stats
Even though Garden Grove is not the largest city in Orange County (this community is located about 30 miles southeast of Los Angeles, the biggest city in Orange County) it still sees a tremendous amount of automobile traffic on a day-to-day basis.
Commuting traffic, tourist traffic, and through traffic activity throughout Garden Grove makes the roadways in this community a little more dangerous than you might have expected otherwise.
In 2017 the city saw more than 1110 accidents happen on its roads.
Injuries And Deaths From Car Accidents In Garden Grove 2017?
Anytime you're talking about automobiles being involved in a car accident, regardless of the circumstances, there's high potential for injuries and fatalities to be reported.
During 2017 individuals involved in automobile accidents throughout Garden Grove had a 90% chance of being injured as a direct result of those incidents.
Worse, 16 people ended up losing their lives as a result of automobile accidents in Garden Grove during 2017.
What % Of These Accident Involved Drugs Or Alcohol?
California continues to be proactive about tackling the drinking and driving issue that continues to plague this state.
Over the last five years California has seen DUI arrest rates increase by 30%, even though on number of new initiatives have been put forward to help slow down and hopefully eliminate this problem altogether.
Even worse news is that of all the different automobile related fatalities in California 11% of them can be directly linked to driving while under the influence of drugs.
What Is Population In Garden Grove, How Many Registered Drivers Over 18 Years Old?
As of the last official count (conducted in 2017) the Garden Grove community was home to 174,226 people, with more than 80% of those individuals already 18 years of age or older.
The majority of those Garden Grove citizens over the age of 18 also have a registered driver's license.
Bad Intersections In Garden Grove For Car Accidents?
The busiest streets, freeways, and intersections in Garden Grove are unsurprisingly the most dangerous roadways for motorists to travel in this community.
You'll want to be sure that you always stay vigilant when behind the wheel, but you'll definitely want to take extra care when you are traveling through the following intersections.
Magnolia St and Chapman Ave
Westminster Blvd and Newland St
Harbor Blvd and Garden Grove Freeway