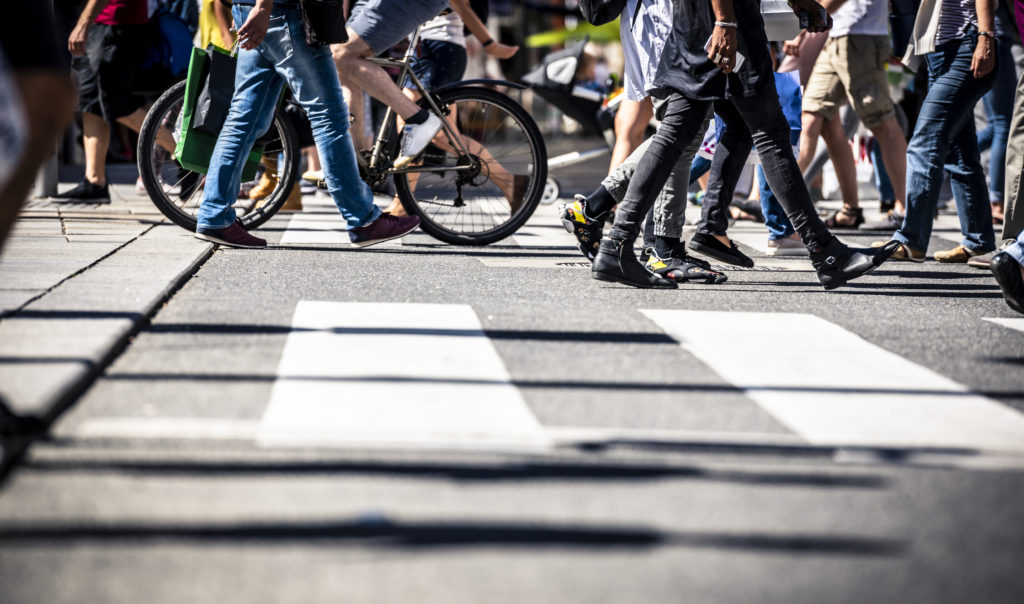 About 6,283 pedestrians died in traffic crashes in the span of a single year, a 3% increase from the previous year. Over the past 10 years, 20% of pedestrian deaths were caused by hit-and-run accidents. As a result, more and more people are becoming victims to negligent drivers.

If you are in a pedestrian accident, it's important to take action right away. Otherwise, you might have to pay for your medical bills and lost wages without financial assistance. Wanting to avoid this outcome – and rightfully so – many injury victims seek a reputable pedestrian accident attorney right away.

A pedestrian accident lawyer will work with experts, medical staff, and other legal professionals to build your personal injury lawsuit. With their help, you have a much higher chance of receiving the compensation you deserve.

Are you not sure if your case qualifies or if it is time to hire a pedestrian accident lawyer? Below you will learn how an attorney can make a substantial difference in your lawsuit. By understanding the potential future of your case, you can make an informed decision moving forward.

Read on to discover how a pedestrian accident attorney can help you today!

1. Determine Fault

How was the car that hit you driving? Was the vehicle erratic before the accident or was the driver distracted? Besides the driver, an attorney will look into your actions as well. Where you in a crosswalk at the time of the accident? Did you have the right of way when the car hit you? What were you at the time of the accident?

The details of your case are extremely important when determining fault. If an individual fails to exercise responsible care, it could cause an accident. This disregard for safety, irresponsibility, and lack of care is known as negligence.

In order to prove fault, your lawyer will need to determine the cause of the crash and prove the driver was negligent.

Just like drivers, pedestrians hold a certain amount of responsibility to follow the law and pay attention to their surroundings. Video footage could indicate the driver – or even yourself – acted negligently and played a part in the accident. An insurance company might attempt to refuse your total compensation for any reason, so any footage available will play an important role in your case.

Your attorney will prove the driver was at fault for the accident by gathering evidence, such as if the driver was:
Speeding
Making an illegal turn
Failed to stop at a light or stop sign
Drinking and driving
Texting and driving or otherwise distracted
Acting outside the scope of responsible driving
Some states have a comparative fault statute. In these states, both parties share responsibility for the accident. However, you can still receive a percentage of your compensation.

Your pedestrian accident attorney will gather the evidence your case needs. For example, they will call your doctor to prove your injuries and take a statement. They will also:
Use testimony
Collect evidence from the scene
Recreate the accident
Have investigators gather evidence
Take witness statements
It is important to have an experienced pedestrian accident lawyer at your side throughout your lawsuit. They will gather the necessary evidence for your case. Without evidence, the courts might dismiss your claim.

2. Calculate Damages

An experienced lawyer can help determine the damages of your case that contribute to the overall amount of your compensation. An attorney will calculate a variety of damages, such as:
Medical bills, medications, and medical treatments
Lost wages, both present and future
Long-term care
Pain and suffering
Property damages
And many more
It is extremely difficult to put a price on an innocent victim's pain and suffering. Your pedestrian accident attorney will be able to break down all the amounts to properly calculate your deserved settlement. Victims who do not retain legal representation often accept lower payouts than those who hire an attorney.

Your lawyer will fight to make sure you receive the compensation you are entitled to.

Common Pedestrian Accident Damages

First, your lawyer will consider the injuries you sustained. Common injuries sustained in pedestrian accidents include:
Traumatic brain injury
Road rash
Broken bones
Facial or dental injuries
Internal injuries or internal bleeding
Spinal cord injuries
Death
Pedestrian accident injuries can put you out of work for weeks or even months. Besides your usual expenses, soon medical bills will start to add up. And since you are out of work, you will not have have a steady income.

These expenses are classified as financial damages. These damages fall under categories such as:
Pain and suffering
Past and future medical expenses
Past and future lost wages
Loss of enjoyment of life
Calculating these losses is essential when building your case.

3. Mediate With Insurance Companies

Do you know how to negotiate with an insurance company? Unfortunately, most victims do not. The insurance company will try to give you as little as possible. In addition, they also want to avoid court proceedings as much as possible.

Insurance companies keep their own best interests in mind, not yours despite paying into these services. They will try to settle your case without considering your accident, damages or losses and attempt to give less than you deserve as a result.

Most importantly, never negotiate with insurance companies. These representatives will use anything you say against you to reduce their settlement offer.

Instead, call a pedestrian accident attorney to help you. Let them communicate with the insurance company on your behalf. Most importantly, they know what to say to strengthen your case. As a result, your attorney will take the stress off your shoulders while you focus on healing.

4. Legal Advice

Did the insurance company offer you a surprisingly low settlement? Do you think you deserve more? That is because your case is most likely worth more than they offered you.

Consider contacting a pedestrian accident lawyer who can help you with all your legal options. They will review the details of your case and help determine when to settle or sue. And if the lawsuit ends up in court, an attorney can argue the facts of your case on your behalf. As a result, an attorney will develop a legal strategy specifically tailored to your lawsuit.

Make sure the lawyer you choose has prior experience with pedestrian accidents. This established background is important when it comes to building your case.

Do Not Wait: You Need a Pedestrian Accident Lawyer

Do not let important, necessary settlement money slip through your fingers. Instead, contact a lawyer after your pedestrian accident immediately. With their help, you can fight for the compensation you deserve. Above all, you deserve a team who will support your recovery and fight for your rights.

Need to speak with a Southern California lawyer who can help? We are here for you. Contact us today to discuss the specifics of your case.