Teenage Car Accidents and Stats
We all know that driving in Orange County, Los Angeles, or California is just dangerous period, but when you add teenage drivers into the equation the odds of an accident increase dramatically.
If you have teenagers (or you are a teenager) then you need to plan ahead before your child turns 16 years old and wants to get a license and buy a car, or even younger when they could be riding a bike or driving an electric scooter.
For some parents they just decide that they won't let their kids drive until they are 18 years old and are legally an adult, and this is simply a choice that parents have the right to make.
Fortunately teenagers can't be driving for Uber or Amazon, DoorDash, etc., as this can be very stressful job.
For other families, they feel that their kid getting a drivers license at 16 and learning the responsibility of driving a car is a good thing and they allow it.
We really can't say what is the wrong or right answer, but statistics do show that teenager drivers are at a high risk of being in a car accident.
Below we have covered many of the main questions surrounding the issues of teenage driving and car accidents here in California.
Why Contact Law Offices of Daniel Kim
Daniel Kim and his legal staff have years and years of experience helping car accident victims.
The Law Offices of Daniel Kim exclusively deals with motor vehicle accidents and this is a big difference because most injury lawyers take on any case they can.
Daniel Kim is a very aggressive accident lawyer in California that will fight the insurance companies to make sure you get maximum compensation for any injuries you suffered.
Do not attempt to fight the insurance companies alone because they don't want to pay out money for claims and many times they will deny a claim altogether.
After a car accident life gets very complicated very quickly, with medical bills coming in, car repair bills, missing hours at work, recovering from any injuries, etc.
This is not a time in your life that you want to be alone, you want to be represented by the best and Daniel Kim is quite simply The Best.
With over 1000 positive reviews on Yelp, Google, and Facebook, Daniel Kim has the best online reputation among any injury lawyer in all of California.
Most importantly Daniel is a compassionate person and family man who truly cares about his clients and the community he lives in.
Common Injuries From Teenage Car Accidents
Car accident victims typically deal with the same kinds of injuries, unless you compare it to motorcycle or maybe truck accidents, otherwise teenagers suffer the same injuries as adult drivers.
There are many factors that can affect the injuries a teenager might suffer in a car wreck, for example speeding, wearing a seat belt, and type of vehicle (SUV, Mini Cooper) can certainly make certain injuries more likely to occur.
Below is a list of common injuries that teenagers suffer from a car accident:
Head injuries
Back and neck
Lacerations and cuts
Facial injuries
Spinal injury
How Much is My Car Accident Settlement Worth
If you have been involved in a motor vehicle accident then there is a good chance you will suffer from some sort of injuries.
There is a lot to deal with after an accident like car repairs, medical bills, insurance company adjusters, lawyers, etc., but Daniel Kim is here to help you the entire way.
There are many factors that go into determining what your accident settlement might be worth in the end, things like severity of injuries, who is at fault, type of insurance coverage, etc. etc.
Your best bet is to contact our law firm today for a FREE consultation.
Some things that will affect your potential settlement are listed below –
What type of insurance coverage is involved
What damage was caused to your vehicle
Did you experience pain and suffering
What are the specific medical expenses involved
Was there a loss to the overall quality of your life
Did you lose any $ earnings due to accident
What injuries did you suffer (head injury, broken bones, etc.)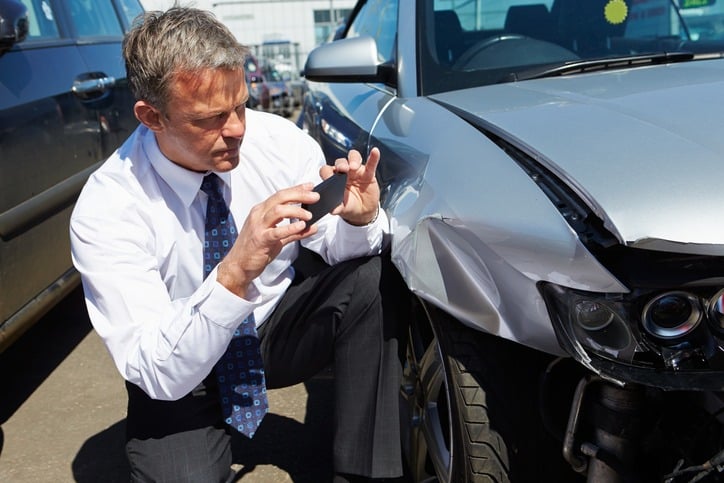 What Causes Teenage Car Accidents
Of course there are many reasons that teenage drivers get into car accidents, and some of these reasons can be avoided like speeding, distracted driving, DUI, etc.
There are many other reasons that can cause an accident with teenage drivers, just like any other driver would be affected.
Even just backing out of a driveway can cause a bad accident if your teenager isn't careful.
Below is a list of common causes for teenage auto accidents –
Poor road conditions
Driving at night
Mechanical failure (bad brakes, flat tire, etc.)
Distracted driving
Speeding
Driving under the influence
Drowsy driving
How Teenagers Can Avoid Car Accidents
Thereare some ways that teenagers (or their parents) can help reduce the chance of a teenager causing a car crash.
Making left turns, rear-end accidents, and just running off the road are very common reasons why newly licensed teenage drivers crash.
Teenagers don't have scanning skills (like experienced drivers) so new drivers don't detect hazards in advance like an experienced driver would.
There are many studies that show a less likelihood for a car accident among parents who stay involved and help their teenager practice driving, etc.
Parents can set rules also like no driving after dark, no driving with friends in the car, and no driving until their teenager has driven say over 50 hours with a parent in the car with them.
All of these ideas above can greatly lower the risk for your teenage driver to be involved in a car accident, so we encourage you to take it very seriously.
Why Are Younger Drivers More at Risk
W e all know that teenagers are impressionable and don't have life experience, and that combination adds up to deadly driving.
Teenage drivers tend to be reckless with about 35% of young drivers speeding at the time of an accident.
In addition teenagers can be vulnerable to peer pressure which involves drinking and driving, and even just showing off to friends.
When you throw in other things like distracted driving (texting, checking social media, etc.) and the lack of experience on the road, it's no wonder that teenage drivers can be very dangerous on the roadways.
According to the cdc.gov, motor vehicle accidents are still the leading cause of death for teens in the U.S.
In 2016, there were over 2400 teens killed (ages 16 – 19) in the United States and over 292,000 teens that were treated in emergency departments due to injuries suffered from automobile accidents.
Car Insurance Rates For Teenage Drivers
Living in California is expensive enough, but when you add on car insurance for your teenage son or daughter then be prepared for sticker shock.
Full coverage auto insurance can easily cost $300 a month or more for a husband and wife on a couple of family cars, but then you throw in a 16 year old and the rates sky rocket.
According to Thezebra.com the average yearly premium for a 16 year old in California is over $7,000.
I don't know about you, but at those prices I doubt very much that my teenage driver will be driving a car at 16 years old.
Surprisingly even waiting 2 years until 18 barely lowers the cost to $6,000, so any teenage driver can expect to pay very high prices to drive a car legally in California.
Are Teenage Boys or Girls More Likely To Cause Accident
Based on a study by the Insurance Institute for Highway Safety, 9.2 teenage male drivers die in traffic accidents for every 100 million vehicle miles – crazy stat.
This is nearly double the death rate of 5.3 for teenage female drivers which really puts it into perspective.
The results of this is that teenagers pay more for car insurance than any other age group, and teen males pay the most on average.
Obviously insurance companies use these stats when setting their prices on auto insurance premiums because teen drivers pose the biggest risk on the roads and freeways.
Teenage Car Accident Statistics
It is a sad reality that teenage drivers are at the highest risk of being injured or hurting another person in a car accident.
Before you just buy a car for your 16 year son or daughter and hand them the keys, you might want to educate yourself about the cost of insurance and the dangers involved with a teenager getting a drivers license and car.
Teen drivers with cell phones and texting
32.8% of high school students have texted or emailed while driving
48% of kids between 12 and 17 years old admit to being in a car while driver texted
12% of distracted drivers in fatal car accidents were ages 15 to 19
Drivers under 20 years old are the largest % of distracted drivers
Talking on a cell phone can literally double the chances of a car accident occurring
56% of teenage drivers admit to chatting on a cell phone while driving
13% of teenagers admit to texting while driving
Underage drinking and driving stats
About 5.8% of 16 year olds admitted to drinking and driving in the past year
Almost 25% of fatal teen car accidents involved underage drinking and driving
70% of young drivers who died in drinking and driving crash didn't use a seat belt
8% of high school students admit to driving after drinking alcohol
Over 13% of high school seniors reported drinking after driving
Kids who drink young are 7x more likely to be in an alcohol-related crash
If You Were Hit By Teenage Driver Do You Need a Lawyer
Regardless if you are hit by a teenager or a 50 year old, it is wise to contact a personal injury lawyer to make sure you protect your legal rights.
Teenager drivers are the most likely of any age group to cause a car accident, so you need to be prepared in case you are in an accident due to no fault of your own.
Many teenagers drive while distracted which we all know is very dangerous and you don't want to be paying your own medical bills due to another person's negligence.
Anytime you are dealing with injuries from a car accident you really need to worry about your future health and any long term health ramifications.
You might not know that some injury settlements are taxable, and that a police report is something you'll need after an accident if you get injured.
For any questions you might have about being hit by a teenage driver, we encourage you to call The Law Offices of Daniel Kim today for a free consultation.