California has the highest population of any state. It comes as no surprise that our state also has the most vehicles. As a result of congested cities, high costs of living, and our technologically evolving culture, this has driven consumers to find non-traditional forms of car insurance to save money.
Metromile is one of the largest alternative car insurance companies, offering pay-per-mile car insurance that helps Californians in particular save money on insuring their vehicle.
As someone who may have never heard of pay per mile insurance, or someone filing your first car accident claim with a company like Metromile, this can make things confusing. If you have been injured in a car accident and have Metromile, then be sure to contact an auto accident lawyer for Free consultation.
We wrote this article to help you understand:
What Is Metromile Insurance?
What to Do If You Are In An Accident Where Metromile Insurance Is Involved
Common Mistakes After Metromile Accidents
Why You Should Speak With A Metromile Insurance Claim Attorney
Where to Find the Best Legal Help in California
At The Law Offices of Daniel Kim, we specialize in Metromile insurance claims. We help clients to get the compensation they deserve from car accident claims with Metromile car insurance. If you have been involved in a car accident as the person who has metromile car insurance or with another driver who has metromile car insurance, knowing what to do next is difficult but ultimately making the right choice can mean the difference between winning or losing your case.
What is Metromile Pay Per Mile Car Insurance?
Metromile was founded in Redwood City California back in 2011. After rapid expansion, headquarters were moved to San Francisco in 2013 and in 2015 a second office space was opened. The company has been underwriting their own policies since 2016. Their primary offering is pay per mile insurance.
Pay per mile insurance is a form of car insurance that fulfills requirements for state car insurance but focuses on only charging at a base rate alongside a fixed rate per mile, otherwise known as a usage-based insurance model.
If you are a city dweller and you have a car, you probably know how unpleasant it is to receive your car insurance quotes. In fact, city dwellers are more likely to pay for higher car insurance because of city-based congestion and higher rates of crime compared to those who live in the suburbs, even though people in the city use their vehicles less. This makes Metromile a great choice for people in large cities like San Francisco.
What to Do If You Have Been in an Accident with Metromile Insurance
If you were involved in a car accident as the driver with Metromile car insurance or with a driver who has Metromile car insurance, you need to start by documenting everything, seeking medical attention, and hiring an attorney.
Call Daniel Kim Today
Step #1: Documenting the Accident
Always do everything you can to document your car accident, whether you were the driver or passenger. Take note of the damage to the cars or other personal property, the license plates, drivers license information, physical damages, insurance information from metromile, and the immediate surroundings.
Also, be sure to document additional information by:
Taking pictures
Getting witness contact information
Taking videos (with permission)
Getting the other driver to admit fault
The more you document, the more information you will have to present your case, prove negligence, and get the best compensation possible.
Step #2: Seek Medical Attention
It is up to you to seek medical attention immediately after being involved in a car accident, regardless of whether you were the driver or a passenger or even a third party. Even if you don't feel symptoms now, if you fail to seek medical attention, and symptoms manifest down the line, you may no longer be entitled to compensation.
Long term injuries are common with car accidents, this can be things like:
Ligament tears
Tissue build ups
Bone spurs
Hairline fractures
Muscle tears
Etc…
By seeking medical attention, you can not only help to maintain your health, but ensure that it is documented by a physician, which helps in your case moving forward.
Step #3: Speak With An Attorney
It is imperative to speak with an Car Accident Lawyer in California immediately.  Even a simple mistake such as accidentally accepting partial blame can reduce any compensation.
On top of that, car accidents in California have a short time period of 2 years in order to file claims. Other specific claims can have a time limit or Statute of Limitations of 30 days.
This may sound like a long time, but taking all of the proper legal steps on your own to take on large insurance companies is rarely successful. They have the resources to stall for years until it is no longer capable to get compensation.
That is why it is so important to speak with a legal professional. They can use the law to get instant access to legal information and demand to speak with representatives on your behalf.
And the best part is, that our California Metromile Attorneys do not charge a cent until the case is won on your behalf, and offer free case evaluations in order to help you understand what you are entitled to and what steps to take next. There is no downside to working with an attorney for your Metromile claim.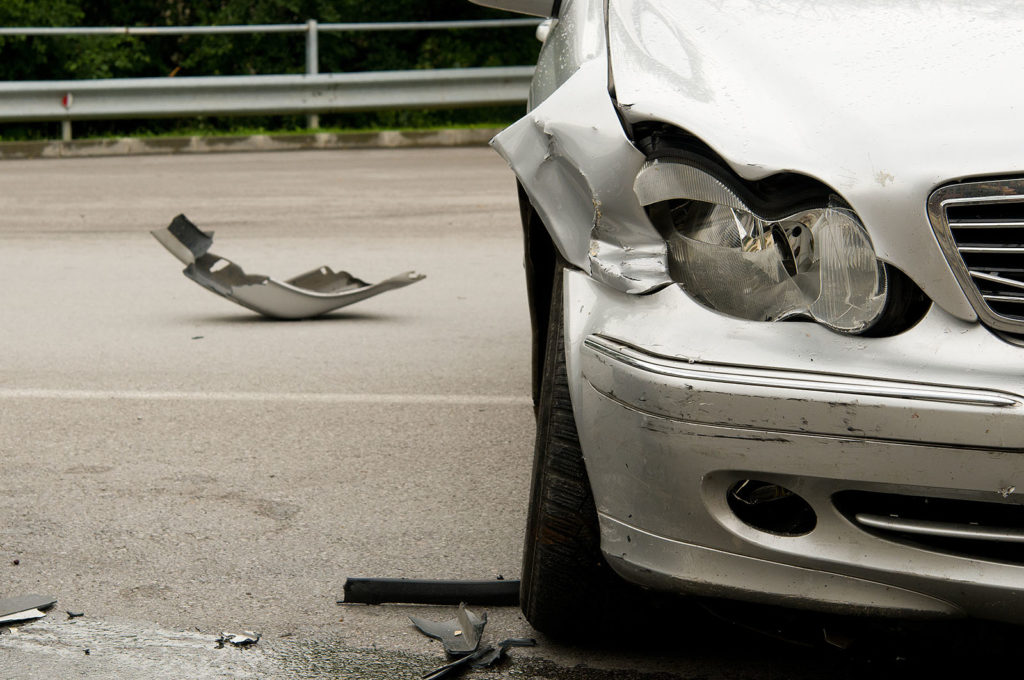 Step #4: File Your Claim Online
One of the great parts about having Metromile car insurance is that they have an online Login for each of their members, complete with a place to conveniently file claims. It is easy to want to file your claim immediately in order to get them working on it and get the legal information documented by your insurance company immediately.
There is a lot of room for error when doing this by yourself though. First of all, it can increase your rates over time. Second of all, it may not be the best move.
If you were not at fault for the accident, the claim should be filed with not only yours, but the other person's insurance company – who should pay the claim. This can be difficult, as third parties will not work with you on their client's behalf, and the other person may be advised to not speak with you.
While doing this, you want to be careful in order to make sure that you document all information properly, and give as much detail as possible. You should NEVER lie to an insurance company. This leaves even more room for error when filing Metromile claims.
Because of the room for error with specific information, we always recommend speaking with a professional in order to help you file your claim and get the compensation you deserve.
How Does Metromile Payout Claims?
Metromile, like other insurance companies, payout claims after a lengthy process of waiting, filing legal documents, and trying every trick in the book to get out of it. It's just the nature of the business.
While companies like Metromile try to save you money, they also like to save themselves money.  So what can you expect from the claims and payout process with Metromile?
Drivers With Metromile
One of the most common complaints about Metromile is that their claims process is notoriously slow, and non-personal. Clients routinely leave reviews regarding the way their claim was handled, with little to no information about what was going on, what was going to happen, and how long it would take. This isn't unusual for the car insurance industry.
This is simply a headache you cannot afford to have. You have to be able to go back to your regular life, deal with potential injuries, and more.
There is no time to worry about fooling around with a car insurance agent via email or on the phone – hoping your claim pays out in time, or that you are on the right side of the payout.
However, this isn't to say the service is not worthwhile or improving. They recently have added a dashboard to their app allowing users to submit claim data directly, and also the ability to submit data from the app – which tracks car movement and more.
Overall, with Metromile, the claims process is:
Time consuming
Not helpful
Lengthy
If you want to shorten the amount of time it takes to file a Metromile claim and get compensation, speaking with an attorney is your best bet.
Metromile Insurance Raise Your Rates For Filing Accident Claim?
This is a very popular question among drivers with any insurance company. Of course the answer will vary depending on specific circumstances, but if you file too many claims with your insurance company then yes they will raise your rates, and possibly not even renew your policy.
The reality is that if the claim you are filing is based on damage/injuries you caused then odds are your rates will increase, but if you are found not at fault then your rates may or may not increase.
People Filing Claims Against Metromile
If Metromile offers poor assistance to their own customers, can you imagine what trying to deal with them is like from the outside? For most people, it's a nightmare.
This isn't to say anything bad about them as a company, but at the end of the day, all insurance companies try to avoid paying out claims if possible. If that means giving you the run around for 2 years, that's what they will do.
Forget the headache, save yourself the time, and ensure the payout you deserve by working with a Metromile Accident Lawyer near you.
Who is at Fault in Metromile Accidents?
Fault in a car accident is based upon negligence and liability. Regardless of whether you were the driver with Metromile car insurance or you were involved in an accident with a driver who has this insurance, it can be difficult to figure out who is at fault in the moment of the accident. This is yet another reason why seeking legal help is a must.
Am I Entitled to Compensation For My Metromile Accident?
If you were involved in a car accident and you were not at fault, and the accident was directly the result of the negligence of the other driver, you can substantiate a claim for compensation. But this is best done with the help of a qualified Metromile car accident attorney.
For both people who are insured by MetroMile, and those that are trying to get compensation from MetroMile, it is best that you work with a professional who can help you take the next steps, and answer your questions.
Many times, knowing what to do next can have a direct impact on your compensation.
To learn more about what to do after a car accident, these resources should help:
How Much Compensation Am I Entitled To?
Most Common Injuries from Metromile Accidents
The most common injuries sustained in metromile accidents are the same as any other car accident.
The most common injuries include:
To learn more about common car accident injuries, and what to do if you have been injured in a car accident, check out this comprehensive guide.
Does Metromile Cover Accidents in Rental Cars?
Millions of people travel to California every year to go on vacation and end up renting a car. If you've ever rented a car before you know that feeling when the sales clerk tries to sell you "their car insurance".
Your best bet is to check over your insurance policy before you get to the rental car agency, this way you know what you already have and if your policy will extend to rental cars. It gets tricky as some insurance policies will only cover the rental car if it's for personal use, etc. The best option is to plan ahead and even contact your agent at Metromile if you need help.
Where to Find Expert Car Accident Attorneys in Southern California
Daniel Kim is one of the top car accident attorneys in Orange County. The Law Offices of Daniel Kim was founded to help car accident victims get the compensation they deserve.
Daniel has helped clients to obtain more than one hundred millions dollars in compensation. Despite this, he is still hands-on with every case..
On top of his successes with clients, Daniel has also been recognized by other legal professionals in Orange county, having contributed to many professional boards:
Consumer Attorneys Association of Los Angeles
Orange County Trial Lawyers Association
Orange County Bar Association
Orange County Korean American Bar Association – Former Board of Director
At The Law Offices of Daniel Kim, we are positive that we have the experience, passion, and knowledge to help you get the compensation you deserve.
Contact us today to schedule a free case evaluation from one of our expert metromile Accident Attorneys, that can help you understand:
If you are entitled to compensation
What steps to take next
What to expect
And answer any questions you may have
Don't wait, get the relief you need today!