Are Electric Scooters Legal
In a state like California the weather is nice year round, and this attracts people to get outside and ride a bike, skateboard, surf, and ride an electric scooter.
All of these new forms of transportation are very fun and great for commuters, but are they street legal?
People are always searching Google with questions like "can you ride a scooter on the sidewalk", "do you need to wear a helmet", etc.
What makes these scooter laws so confusing is that the laws depend on a mix of local and state laws.
So California might allow the use of electric scooters, but maybe your college doesn't allow them on campus or on local college streets.
.
Why Contact Daniel Kim Law Office
If you or a loved one has been injured in an electric scooter crash then contact our law firm ASAP.
Whether it was a scooter malfunction, or another drivers negligence, you might be entitled to seek compensation for your injuries.
Daniel Kim and his legal team have years and years of experience dealing with scooter accidents, skateboard accidents, bike accidents, etc.
Our law firm has over 1000 positive reviews on Google, Yelp and Facebook from happy clients.
Daniel Kim genuinely cares about All of his clients and he will always do what is best for the client.
You can contact our law offices 7 days a week, 24 hours a day for immediate help.
The biggest mistake you can make is to hire an inexperienced lawyer who might put your entire scooter accident claim at risk.
Not all injury lawyers are created equal, and hiring the wrong law firm could end up costing you $1,000's or $10,000's in lost compensation.
Electric Scooter Laws in California
As you have probably noticed, you now see dockless electric scooters all over California.
These scooters are easily rented as the scooters just sit on street corners waiting for a rider to pick one up and rent it temporarily.
Companies like Bird, LimeBike and Spin are now pretty common names here in California.
The younger generation in cities like Los Angeles, Santa Monica, Venice and San Francisco (just to name a few) see those electric scooters as a great option to driving a car or walking.
I mean these little scooters are cheap to use, fun to ride, and eco-friendly, so it's not surprising that people all over California have gravitated towards using them.
As the popularity of these electric scooters has increased dramatically, California legislators have had to take a closer look at the electric scooter laws.
Just recently the California state assembly introduced a February 2018 bill to help clarify the existing laws, which also helped give cities a starting point for implementing their own local ordinances.
In most areas electric scooters will have the same laws as electric bicycles.
Of course Ebikes have been around much longer than the newer electric sccoter.
At the moment the general feeling is that electric scooters are like bicycles, but it is always best to plan ahead and understand the local laws where you live.
Current California law does say that electric scooters are legal with a few important restrictions.
You must wear a helmet
You can't ride an electric scooter over 15 MPH
You need a valid driver's license or learners permit
You can't ride the scooters on any sidewalk
You can't ride on the street with a speed limit over 25 MPH, unless you stay in a bike lane
If you ride in the street then you must stay on the right side and have to ride as close as possible to the curb, although there are exceptions.
.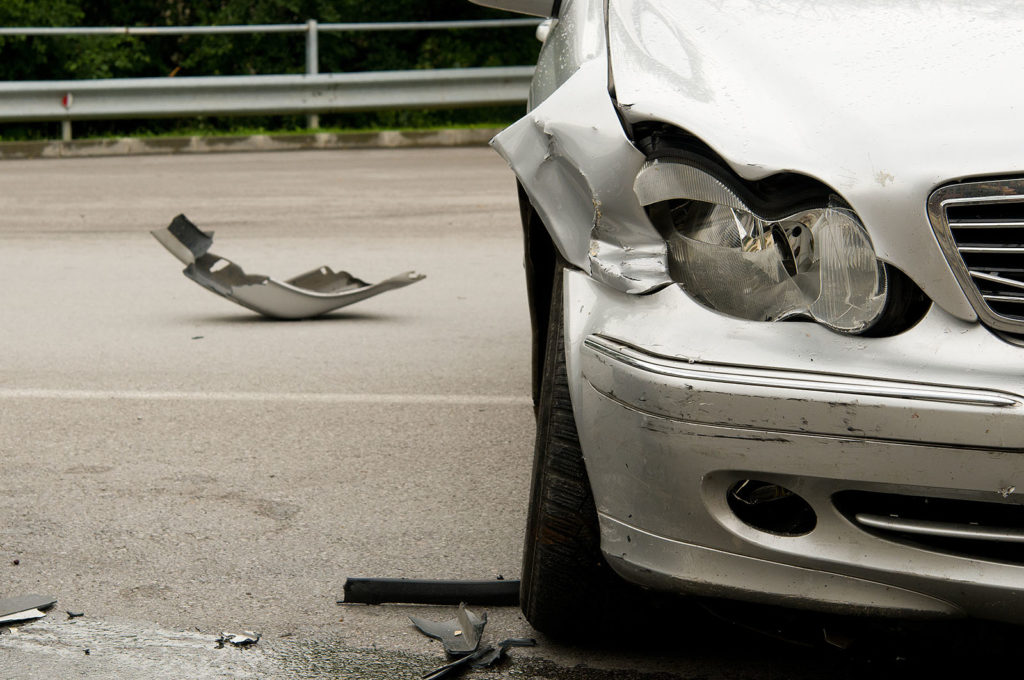 Common Types Of Electric Scooter Accidents
Obviously there are a thousand ways that an electric scooter accident can happen, but there seems to be certain scenarios that happen over and over.
Regardless of what caused a scooter accident, if you've been injured while riding an electric scooter then call Daniel Kim Law Offices today for free consultation.
Unsafe use of the electric scooter is a common cause of accidents
Riders attempting to ride more than one scooter at a time
More than one person riding on a scooter
Young children riding without proper supervision
Riding scooters in areas not designated for their use
Using electric scooters on sidewalks or streets without a bike lane
Road hazards causing scooter crashes
Water or ice on the road
Riding at night with bad visibility
Riding in construction zone areas
Potholes and debris in the roadways
Electric Scooter malfunction
Flat tires
Loose and broken handlebars
Broken throttle
Brake failure
Scooter baseboard breaking
Motor vehicles hitting scooter riders
Speeding
Distracted drivers
Dui
Road hazards
Mechanical failure (brakes, speed control, etc.)
.
Common Electric Scooter Injuries
Even though these electric scooters are typically driven under 15 mph, injuries from an electric scooter accident can be very severe.
Similar to a bike accident, or a motorcycle crash, people who are riding on these scooters have no protection from the car hitting them. 
Even though you should wear a helmet while driving an electric scooter, most riders ignore the laws and do whatever they want and ride in sandals, shorts, sometimes even no shirt.
Common injuries suffered from electric scooters
Road rash
Sprains
Back and neck
Lacerations
Fractures
Liability In Electric Scooter Lawsuits
If you are ever involved in an electric scooter accident, you will want to contact an injury lawyer as soon as possible.
Determining who is liable can be tricky as it depends on things like what type of accident was it, and who is at fault for the crash?
Scooter riders
Even though electric scoters are not allowed on sidewalks, many riders don't know the current laws in California and end up riding near pedestrians and people just walking around town on sidewalks.
This of course is very dangerous and can cause some serious accidents.
If you have been hit by an electric scooter and suffer any injuries, then that scooter rider or their insurance company might be liable.
Scooter Companies
There are instances where an electric scooter might malfunction, in turn causing the accident.
When this happens there is a good chance that the scooter company could be liable for your claim.
Other people on the road
Anytime you ride an electric scooter on the public streets you are putting yourself at risk for injury.
Riding an electric scooter in a bike lane is the safest way to get around on one of these little vehicles, but there is still great danger when riding on the roadways with car, trucks and motorcycles.
If the driver of the other vehicle is found to be negligent, then it might end up that the driver's car insurance policy might kick in and they will be liable for your injury accident claim.

.
How Much Compensation Can I Get From  My Scooter Accident
Putting a value on an electric scooter accident (or any accident) is not just an easy calculation.
So many factors determine what an injury claim might actually end up being worth, for example did you suffer back and neck injuries or just a broken leg, etc.
We will fight for you, and we won't let the big insurance companies bully you around.
We will ensure that we get you maximum compensation for your injuries.
Although putting an exact $ amount on what your accident claim could be worth is difficult, there are some basic factors that are involved.
There are 2 main categories listed below that further explain types of damages.
Economic damages
Medical expenses
Loss of wages (missed work)
Loss of future earnings
Cost of future medical bills (think physical therapy, medication, etc.)
Non-economic damages
These are damages that included any pain, psychological damage, or suffering you went thru because of the electric scooter accident.
.
Filing An Electric Scooter Accident Claim
Like any other lawsuit or insurance claim, filing an accident claim for an electric scooter accident can be a daunting task.
The best way to handle this type of situation is to contact an experienced electric scooter accident lawyer and let us take care of you and your family (or whoever was injured).
The Law Offices of Daniel Kim have dealt with many electric scooter accidents here in California, and we are here to help.
Think of the process as really being 3 simple steps that Daniel Kim and his legal team will take care of for you.
Free consultation
Daniel Kim and his staff feel that all accident victims should have access to the top  legal guidance during an accident claim and that's why you don't pay us any fees unless we win your case.
We provide a free consultation that will allow you to get answers to your questions while we explain how the whole process will work, how long it could take, etc.
The investigation
If Daniel Kim and his team decide that you have a case, then the key steps lie in gathering the proper documents needed to file your claim.
This type of documentation may include police reports, evidence from the scene of the accident (photos, statements, etc.), medical records, etc.
This is why it's important to hire a top injury lawyer like Daniel Kim, because you can't afford to make mistakes when it comes down to proving your claim.
Recovery and Health
This is really the most important part of the process, because if you don't recover and get your health back then it will be hard for you to move ahead and leave the accident behind you.
Our goal is for you to focus on your physical and mental recovery (doctors, physical therapy, etc.) while we deal with the at-fault party and  their insurance company.