People nowadays love to have things delivered, just think about Amazon.com.
And so DoorDash was founded in 2013.
DoorDash was created to offer a delivery service for customers who want to get food delivered from restaurants that don't offer their own in-house delivery options.
This system is actually good for the participating restaurants because the restaurant doesn't need to pay an employee (delivery driver) an hourly wage to sit around when there are no deliveries.
Like Uber Eats, working for DoorDash does come with risks, and one big risk is being involved in a car accident.
If you have been injured in a car accident while delivering food as a DoorDash driver, you can file a DoorDash injury lawsuit by contacting Daniel Kim Law Offices today.
The Law Offices of Daniel Kim can help you file an accident claim anywhere in California.
And our legal team is very experienced with DoorDash accidents (Lyft, Uber Eats, etc.).
Don't fight the insurance companies alone, contact Daniel Kim today for FREE Consultation.
Why Contact Daniel Kim Law Offices?
Daniel Kim and his legal team have 5 Star Ratings on Google, Yelp, and Facebook, and we always put our clients first.
When you get into a car accident while working (like at DoorDash), the situation can become very stressful very quickly.
Suddenly you find yourself at the hospital dealing with injuries, your car is at the mechanic, and then the insurance companies start calling you, and the medical bills start piling up.
You want to call Daniel Kim for a Free consultation and get answers to your questions, let an experienced law firm protect your legal rights.
The insurance companies don't want to pay out any money and it is very complicated dealing with an injury accident claim by yourself.
Let us handle the insurance companies and you can focus on your health and recovery.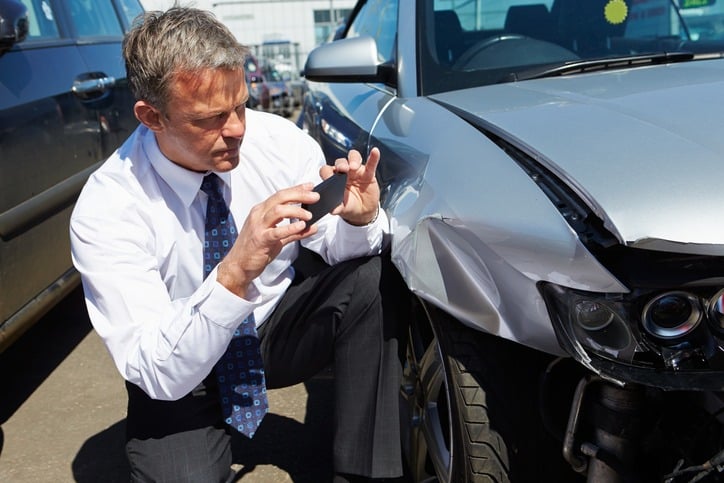 What To Do If You Were Hit By a DoorDash Delivery Driver?
If a DoorDash driver hit you in a car accident, then you want to do a few things first at the scene of the autombile accident.
First you need to call the police and make sure there is an actual police report of the accident (this will help you later with your accident claim).
If possible try to get photos of the accident scene, damage to cars, injuries you suffered, etc. In addition you'll also want to get information from potential witnesses who saw it happen.
Most importantly you need to seek medical attention if you are injured.
Even if you think your injuries are minor it's always best to see a doctor to ensure you are OK.
After you have gotten medical treatment and have a moment, you'll want to contact an injury lawyer that deals with DoorDash car accidents.
I Was Injured In A Car Accident As a DoorDash Driver?
If you were in a car accident while driving for DoorDash and you were injured, you can take legal action against the driver that caused the crash.
Contact The Daniel Kim Law Firm today for immediate help and answers to your questions.
If you suffered injuries from a car wreck while driving for DoorDash, don't wait, Call us Today.
The most important thing to do after a DoorDash accident is to report the crash to your insurance company and your employer, get medical treatment, and contact Daniel Kim Law Offices.
If you wait to take action you are just giving the defendants insurance company reason to believe you are not actually injured, or that your injuries are not that bad.
Dealing with the insurance companies and legal system can become a real headache.
Call Daniel Kim today and let us deal with the headaches, and we will make sure you receive maximum compensation for your injuries.
Can I Sue If DoorDash Driver Crashed into Me?
The simple answer is YES.
If you were injured in a car accident with a DoorDash employee in another vehicle, then you certainly want to protect your legal rights.
To start with you want to treat the accident like you would any other automobile crash.
Take photos, call the police, get medical help, etc.
You can pursue a claim against the individuals insurance, and if the driver has no insurance then we can file an injury claim for you against the insurance that DoorDash has for its employees.
DoorDash does supposedly require their drivers to carry personal auto insurance, but many times the employee quit paying his personal policy and is no longer covered.
What Insurance Coverage Does DoorDash Have For Drivers
Similar to Uber, DoorDash does provide a $1 Million insurance policy for victims in a related car accident, but it doesn't cover drivers without "the goods" or the food in your possession.
In plain English this means that the DoorDash accident policy says only other parties can be compensated in this instance.
If you are a DoorDash driver and you are en route to pick up the food, then at that moment you are not covered under the DoorDash insurance policy.
It becomes very complicated, very quickly if you are ever in an accident while driving for DoorDash.
Your best bet is to call an experienced DoorDash accident lawyer like Daniel Kim for Help.
Daniel and his attorneys will help you understand what to do next, what kind of lawsuit you might have, and how to best deal with your injuries.
Common Causes For DoorDash Car Accidents
Sadly many delivery drivers and couriers are involved in many car accidents in their life because they drive so many miles per year on the roads and highways.
Below is a short list of reasons that DoorDash drivers get into car accidents, many of which are avoidable.
 Many DoorDash drivers are always looking at their phones and this is a Huge cause of accidents.
The DoorDash delivery drivers are always in a hurry and need to get the food delivered as fast as possible to ensure they make good tips, this can be a dangerous proposition.
These things are known to cause accidents.
Speeding
Distracted Driving (like texting, emailing, talking on phone)
Unsafe lane changes
Road hazards
Common Injuries Suffered From DoorDash Accidents
Every car accident is unique because there are so many different factors that exist.
What type of vehicles the people are driving (victim and defendant), how many people are in each vehicle, how fast are they going, are they are wearing a seat belt, etc.
Ultimately drivers and passengers of both cars can be seriously injured (or even killed) due to the wreck.
At the end of the day this is why DoorDash can be help responsible and sued for damages depending on the actual circumstances of the accident.
Some of the injuries we see all the time in DoorDash accidents are:
Back and neck
Concussion
Broken bones and fractures
Amputation
Spinal injury
Death
Whiplash